Heroes of the Storm Anniversary event kicks off May 30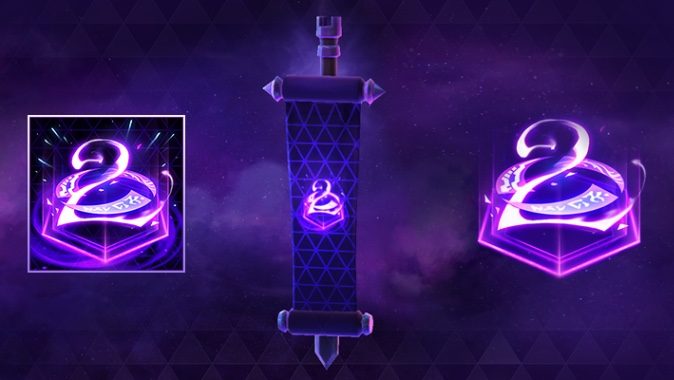 It's anniversary season for all of Blizzard's games with Heroes of the Storm's second anniversary celebration running from May 30 to June 12. It's competing with Overwatch's first anniversary event, which also runs until June 12. And I have to admit, Overwatch's anniversary sounds a lot more exciting.
In Heroes, a new daily quest to play one quick match will reward common loot boxes, while an event quest to play three matches vs AI, quick, unranked or ranked will reward you with a special portrait, spray, and banner. If you want these rewards — pictured above — this will be your only chance to get them. But with everything doable in quick matches, it probably won't take a big time commitment to collect them. Still, a loot box a day won't hurt your collection, so jump into the Nexus and get to work.
You can read the full event announcement below.
Heroes of the Storm is about to turn two, and we want to thank all of YOU, our fearsome fighters, for coming on this epic journey with us. We couldn't have gotten here without you and your incredible passion and dedication for the game—so we're throwing an in-game party befitting of all of you Heroes! Celebrate the second anniversary of Heroes with us from the week of May 30 through June 12. Just log in and play to earn daily Loot Chests—plus an exclusive Banner, Portrait, and Spray!
Event Details:
Duration: Week of  May 30 – June 12
Daily Quest: Play 1 game in VS. AI, Quick Match, Unranked, or Ranked

Reward:  One Common Loot Chest Per Day

Event Quest: Play 3 Games in VS. AI, Quick Match, Unranked, or Ranked during the Anniversary Event

Rewards:

Anniversary Portrait
Anniversary Spray
Anniversary Banner
Note: These anniversary items will be exclusive to this event and will not be available for Shard crafting or from Loot Chests.
Join us on Stream:
To kick off our anniversary event, we'll be hosting an English-speaking stream on our official BlizzHeroes twitch channel at 10 a.m. PDT on June 5. Tune in for guests, games, giveaways, and more!