Overwatch celebrates its first anniversary with big event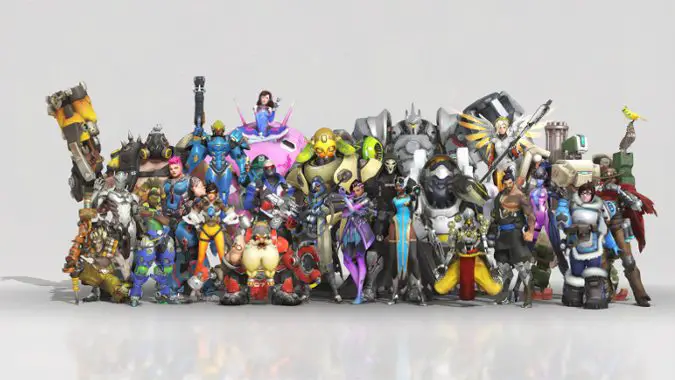 Overwatch officially launched on May 24th 2016. To celebrate the achievements of the past year the Overwatch team has prepared an epic event for the fans. They've been teasing this event for a little while, giving us a small taste of all the cool stuff we'll be seeing. The Overwatch Anniversary event is now officially live, from now until June 12th.
The fun starts as soon as you log in, with a free anniversary loot box and player icon. There are eleven heroes with legendary skins. D.Va's greaser girl-themed Cruiser skin is a personal favorite. The intricacy of Symmetra's transparent veils in her Oasis skin are gorgeous, but the fan appeal with Hanzo's robot skin and Genji's very green skin are appealing, too. Lucio's skin plays new songs for his healing and speed abilities, which will be really nice after hearing "Rejuvenescência" on a loop for an entire year.
Every hero gets a cool new dance emote, too. Blizzard has included short videos of each dance on the site if you just can't wait to see Roadhog grind his way through the Cabbage Patch. These, plus the usual array of relatively disappointing sprays and player icons, are available only in anniversary loot boxes.
When you're finished looking through all the loot goodies and you're ready to queue up, hit the Arcade to play on the new maps, with a few new exciting rulesets. Choose either 3 v 3 Lockout Elimination or 1 v 1 Limited Duels to play on Black Forest, Castillo, or Necropolis. If you don't have time to play right now, these maps are now permanently added to the game for custom arenas. Jeff explains the rules of these new modes thoroughly in the video below.
If you still haven't bought into the Overwatch hype, this weekend is a free play event for PC, Xbox, and PlayStation 4, so you can give it a test drive if you'd like. If you're ready to make the commitment, Overwatch is currently $10 USD off for the Standard PC edition, or $20 off on the Game Of The Year PC edition.
You don't have to take my word for it. Jeff Kaplan from the Overwatch Team is excited to explain it all to you in this video.
Happy anniversary, agents!