Diablo 3 Necromancer gets a beta experience boost and new cinematic intro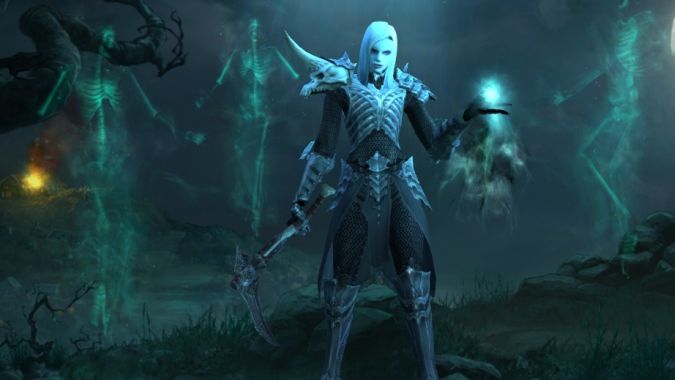 In what Blizzard is calling a "server slam" (AKA a stress test), the Diablo 3 Necromancer beta is receiving a short-term, 100% boost to both experience and Blood Shard gains. The boost went live on May 30th and will only last until June 2nd, but it makes it the perfect time for beta invitees to hop in and give the Necromancer a go-around if they haven't already.
Speaking as someone who hasn't had an opportunity to try the Necromancer yet, this is a welcome bonus in a world where both Overwatch and Heroes of the Storm are keeping me preoccupied with their respective anniversary events. Admittedly, I kind of wish the stress test hadn't been in the middle of the week, but if Blizzard is operating like they usually do, it won't be the last one.
In related news, the cinematic intros that begin when you start a campaign as the Necromancer were released courtesy of IGN. Like the other classes in the game, it gives you a good idea of who the necromancers are and why they're going to Tristram — not to mention, it uses Diablo's signature "ye olde parchment" animation style, which I always appreciate. For now, the videos are not in the beta itself (likely to avoid someone datamining them early), but you can watch both the male and female versions below:
If you're in the beta but haven't tried the Necromancer yet, is this event likely to push you into playing it? If you have tried the Necromancer, what do you think of it so far? Let us know!