Malthael, beach party skins and more In Development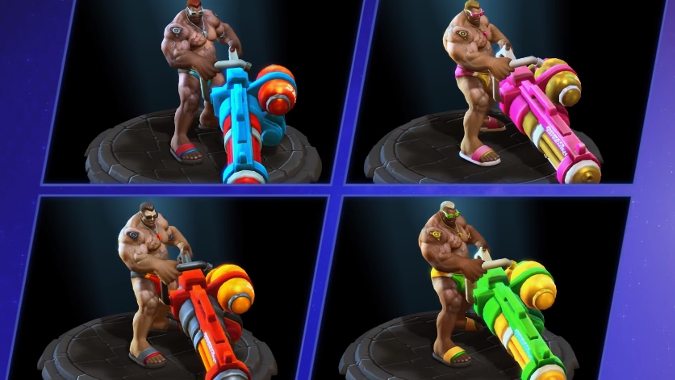 This morning the Heroes of the Storm development team posted a new In Development video with an assortment of up-coming goodies. We were expecting one to pop up shortly, because yesterday Malthael was announced as the latest hero being added to the game. We're usually the most excited for a first look at the new hero's extra skins, matching mount, and emoji, but this time we're all about the summer-themed beach party apparently going down in the Nexus.
The Tychus skin bears remarkable resemblance to League of Legend's Pool Party Graves. Tychus ups the ante in a couple of the variants, going for a full banana hammock instead of more modest swim trunks. Tracer is getting in on the fun in the sun, throwing water balloons instead of pulse bombs and wearing a bikini. There's also some extra Bikini Stitches tint variants, plus a huge number of surfboard mounts, which come riding their own waves.
That's barely even touching the surface though. There are a bunch more skins, sprays, and mounts scrolling by in the video. Four more words: happy rainbow cloud mount.
You can see all the great new stuff coming in the full video below.