Death Knight Unholy Determination Achievement will be removed in 7.2.5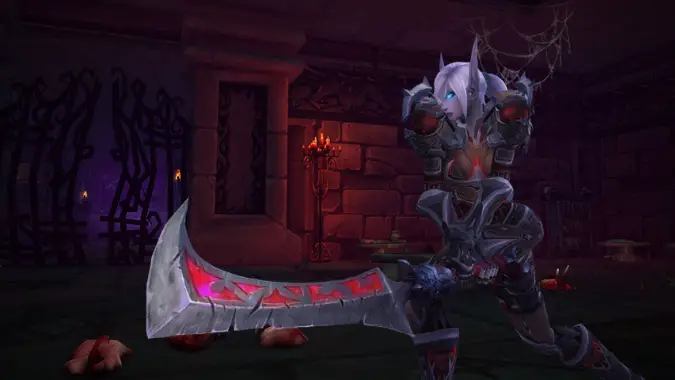 You may or may not have heard, but throughout the patch 7.2 PTR, there was an achievement that could be earned during the Death Knight class mount quest — specifically, when Death Knights take a jaunt to the Ruby Sanctum to retrieve an item. The achievement, Unholy Determination, was the subject of controversy due to the fact that it literally asks you to massacre all of the remaining members of the Red Dragonflight.
Now, it was listed as a Feat of Strength — which means it offered no Achievement Points and was hidden to those that had no prior knowledge of it — but its existence to begin with felt wrong to many. Sure, it's optional. And sure, the game has had similar choices in the past. However, this achievement was fairly unprecedented in that, were it to be canon, it would mean the end of the Red Dragonflight — and if not, then it would essentially be encouraging genocide for genocide's sake.
Granted, this is all a video game and many people have no issues with doing this in a game — especially if you like to imagine your Death Knight on the more evil end of the spectrum. But even so, its existence meant there was an achievement that was simultaneously hidden, limited to one class, and only obtainable during a non-repeatable quest. Due to all of the above, Blizzard never meant for it to go live and is going to remove it when patch 7.2.5 goes live, even for those that have already earned it. You can see the official response below:
This Feat of Strength wasn't actually intended to go live. We'd decided some time ago that it didn't really fit in line with our philosophies regarding achievements, particularly due to the non-repeatable nature of the Class Mount questline. Once 7.2.5 is released, it will no longer be granted, and will be removed from players who had already received it.