What's your favorite character's theme song?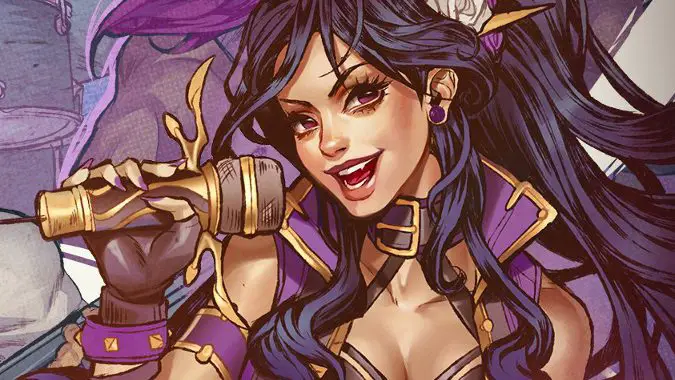 Heroes of the Storm releasing an unofficial soundtrack for its Warriors has inspired me to ask: If you have to pick a theme song for your favorite characters in Blizzard games, who would you pick and which song would you give them? Personally, I find this task particularly difficult because I already enjoy making soundtracks purely for the fun of it — and I'm a perfectionist when I do it. If I don't find a track which is both lyrically fitting and thematically fitting, I keep searching until I find something else. Sometimes, it isn't too hard at all. Sometimes, the process can go on forever.
If I can get past my obsession with perfection, I'd pick La Roux's In For The Kill for Valeera Sanguinar, and for Li Ming, CL's The Baddest Female (below).
In the event Jaina Proudmoore gets another moment of happiness and a boyfriend who isn't garbage-tier, I'd give her (them) The Neighbourhood's Sweater Weather mostly because I like the song so much I fabricated a scenario in which I could use it. More realistically, however, Lorde's version of Everybody Wants To Rule The World is a better fit. And even though Genn Greymane is Gilnean, not American, Nico Vega's Beast gets me all worked up regardless.
What are your picks? All Blizzard titles are fair game! If you can come up with a theme song for your favorite Hearthstone card, I'll be impressed.