Heroes of the Storm 2017 Ranked Season 2 kicks off this week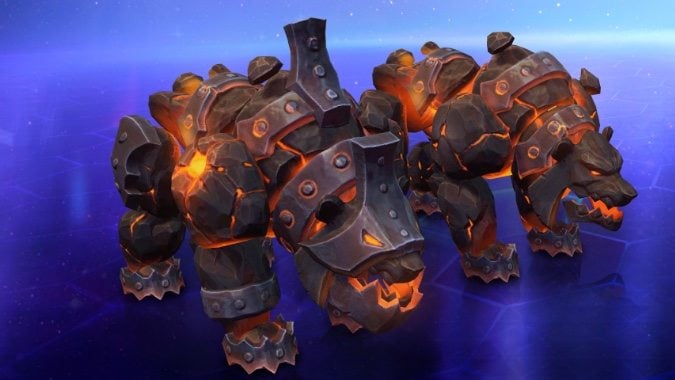 Hopefully you managed to wrap up Heroes of the Storm's first Season of ranked play and nab your raptor mount, because Season 1 is officially old news: it's time for Season 2. The new Season kicks off this week and will run through the week of September 12, giving you plenty of time to pick up an all new set of rewards. This Season offers a fresh set of player portraits for Hero League and Team League players, plus two shiny new mounts (seen above).
But in addition to the new Season, we're seeing some changes to Ranked Play:
Personal Rank Adjustments:

We've lessened personal rank point adjustments in Hero and Team League. This will allow players' ranks to move more quickly during streaks of wins or losses.

Team League:

When average queue times for 2-player parties in Team League become lengthy, the leaders from additional 2-player parties attempting to enter the queue will see a warning message that they may be in for a long wait.

When this occurs, those party leaders can choose to enter the lengthy queue if they are willing to wait, or cancel the queue to find additional party members and get a match more quickly.
Just like last Season, getting the un-armored version of the mount only requires Bronze Rank in Team League, which means all you have to do is play 10 Team League placement matches and you're done. The armored epic mount is a little harder, requiring Master Rank in either Hero League or Team League, which may put it out of reach of casual players — but, still, you have time to get there.