Overwatch's Horizon Lunar Colony map coming June 20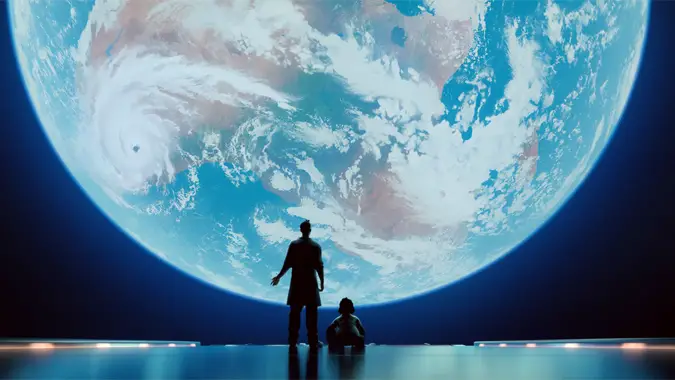 Hey, do you like angry gorillas in space? Well, so does the Overwatch team, apparently, because here comes the Horizon Lunar Colony map. If you're wondering how the team develops their maps — how they pick which ones they want to do, what hooks they use to tie them into existing characters, and so on — then you should watch this behind-the-scenes video where the team discusses how they came to choose Horizon and why.
They also talk about the low-gravity area, which is a pretty interesting deviation from standard play — the image of a floating Bastion posting up as a turret was pretty amazing, I think. One thing I found interesting was the idea of doing callbacks to the Recall short and Winston's history with the place. Specifically, leaving clues to the events that lead to his departure — and perhaps what came after that. Plus, you know, that switch from full- to low-grav environments is definitely going to affect how people play this map. It's interesting to see how Overwatch deals with lore by developing places for you to explore in this way.
So go on, watch, and get ready to explore the scene of the Gorilla Uprising (I just call it that) with Horizon, coming June 20 to Overwatch.