What did you think of your class mount quest?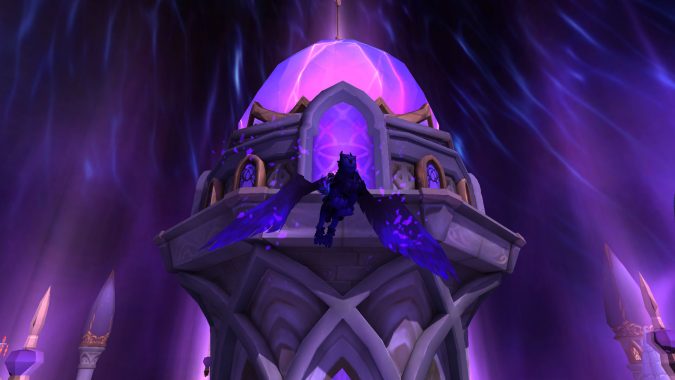 Remember how I said I wouldn't be getting my class mount anytime soon? Turns out, catching up on the Legionfall campaign didn't take nearly as long as I thought, and I'm now the proud-ish owner of a bird-owl-thing! All kidding aside, it's a very impressive model, albeit one that still doesn't feel like it was made for Shadow. More impressive, however, was the questline I had to complete to obtain it. Mild spoilers ahead.
The questline wasn't all that long, but it felt like a lot when compared to the lackluster Legionfall campaign quests. Helping that feeling was the fact that it found a way to incorporate a lot of my favorite lore elements and mix it with some pretty amusing dialog. Without saying too much, there were Dwarves, Titan architecture, and a submarine. It was great!
Having gone in without any knowledge of what it would entail, the entire experience was a surprise to me, and a very pleasant one at that. It all took place in one relatively small yet never-before-seen area outside the Maelstrom, but that's all it took to get the gears turning in my head. I have so many more questions about what Azeroth could be hiding, and I'm dying for more.
What I'm saying here is, the Priest class mount quest was great. I have no idea what the other classes have to do, but after seeing the Priest chain, I really want to level more alts just to see what they have to offer. Did you enjoy your class mount quest as much as I did? Or were you underwhelmed by it?