WoW
Jun 16, 2017 2:15 pm CT
Tomb of Sargeras opening June 20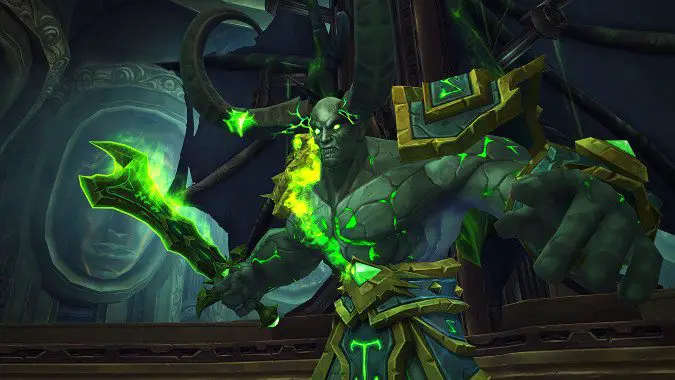 Reminder! If you've been waiting for the Tomb of Sargeras to drop so you can get your raid on, wait no longer — the Tomb will go live Tuesday, June 20.
With this official Raid Preview & Schedule post, Blizzard spills the beans on not only when each difficulty and wing of LFR will come out, but also on what we'll find in the raid once we get there. As for the schedule itself, it's similar to the schedule we saw with Nighthold. Normal and Heroic will open on June 20, and Mythic will open the following week along with Raid Finder wing 1. Each additional wing of LFR will continue to unlock two weeks after the previous, until the final wing opens on August 8.
Raid Unlock Schedule
Tuesday, Jun. 20 – Normal and Heroic Difficulties Open
Tuesday, Jun. 27 – Mythic difficulty and Raid Finder Wing 1– Gates of Hell (Goroth, Harjartan, Mistress Sass'zine) Opens
Tuesday, Jul.  11 – Raid Finder Wing 2– Wailing Halls (Demonic Inquisition, Sisters of the Moon, Desolate Host) Opens
Tuesday, Jul.  25 – Raid Finder Wing 3– Chamber of the Avatar (Maiden of Vigilance, Avatar of Sargeras) Opens
Tuesday, Aug.  8 – Raid Finder Wing 4—Deceiver's Fall (Kil'Jaeden) Opens
Head to the official site for the encounter previews — I'm wondering what that Kil'jaeden fight is going to be like, considering the last time we fought him — and to read up on each fight before you head into the Tomb next month.