WoW
Jun 19, 2017 8:18 pm CT
Hotfixes rolling out tomorrow with more class tuning and bug fixes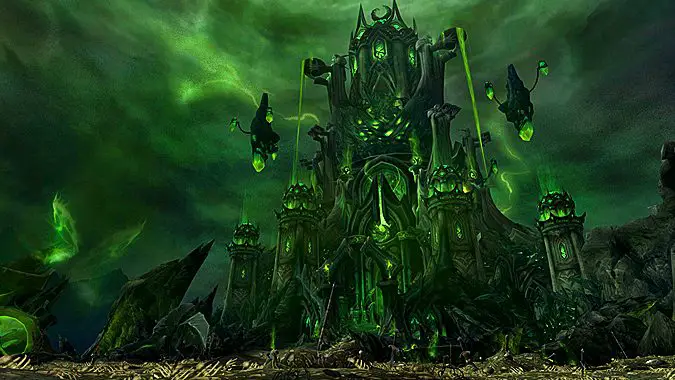 Patch 7.2.5 has already seen a lot of class tuning as Blizzard rushes to get the game ready for Tomb of Sargeras. And with the Tomb's gates opening tomorrow, Blizzard is going down to the wire to get things just right before launch. A new set of hotfixes will go live with this week's maintenance, including more tuning as well as some bug fixes.
The class tuning is almost identical to the tuning changes Blizzard announced last week, but today's hotfix notes add a number of bug fixes, too. Everything will be live when the realms come back up at 11AM PT (or sooner, if Blizzard's recent speedy maintenances are any indication). We'll see if Blizzard is happy with the results as players head into the Tomb of Sargeras — and whether classes or encounters will need more tuning before the more challenging Mythic mode opens next week. But while we wait on the next round of hotfixes, check the notes on the latest below.
Chromie Scenario
Fixed an issue in which the quest to complete the Deaths of Chromie scenario didn't always give credit.
Chromie should become unresponsive much less often.
Classes
Heroic Leap, Infernal Strike, and Metamorphosis will no longer sometimes consume their cooldown without moving.
Class tuning changes below will take effect with scheduled maintenance in each region.
Demon Hunter
Vengeance

Damage of all abilities reduced by 5%.
Spirit Bomb damage reduced by 33%.
Hunter
Hunters should no longer see Ban-Lu, Grandmaster's companion when tracking beasts.
Survival

Damage of all abilities increased by 3%.
Mage
Arcane

Damage of all abilities increased by 3%.

Fire

Damage of all abilities increased by 3%.
Monk
Brewmaster

Stagger now has 40% effectiveness against Magic damage (was 50%).

Mistweaver

The global cooldown from Refreshing Jade Wind is correctly reduced by haste.
Paladin
Retribution

Damage of all abilities increased by 3.5%
Priest
Discipline

Evangelism now has a duration of 6 seconds (was 7 seconds).
Shaman
Elemental

Damage of all abilities increased by 3%.
Smoldering Heart proc chance is now 10% per 100 Maelstrom spent (was 20%).
Warlock
Affliction

Damage of all abilities reduced by 5%.

Destruction

Damage of all abilities reduced by 5%.
Warrior
Arms

Trauma can no longer Critically Strike.
Damage of all abilities reduced by 4%.
Dungeons and Raids
The Nighthold

Gul'dan

Fixed a bug causing Soul Fragment of Azzinoth to inadvertently retain threat on a target after Enslave Demon breaks.
Items
Insignia of Ravenholdt should now work correctly with Toxic Blade.
Darkmoon Deck: Promises now provides mana reduction that scales like a secondary stat.
Darkmoon Deck: Immortality now provides armor that scales like a secondary stat.

Developers' notes: The power of these trinkets at item level 900 is identical to their previous scaling value, and will be stronger than before at lower item levels.
Player versus Player
Hunter

Marksmanship

T.N.T. (Honor Talent) will correctly only apply Concussive Shot to targets hit by Bursting Shot.

Warlock

Affliction

Demonic Gateway's debuff will now show the correct duration remaining when the Warlock has Gateway Mastery.
Professions
Inscription

Technique: Glyph of Angels is again obtainable from Mists of Pandaria creatures.
Quests
Fixed a bug where "In the Blink of an Eye" was not granted to players upon completion of "Illidari Allies" or equivalent.
World
Fixed a bug in the Cavern of Consumption that would erroneously teleport players back to the entrance of the cavern.