WoW
Jun 22, 2017 1:44 pm CT
Latest WoW hotfixes address Writhing Essence drops, Torch Tossing credit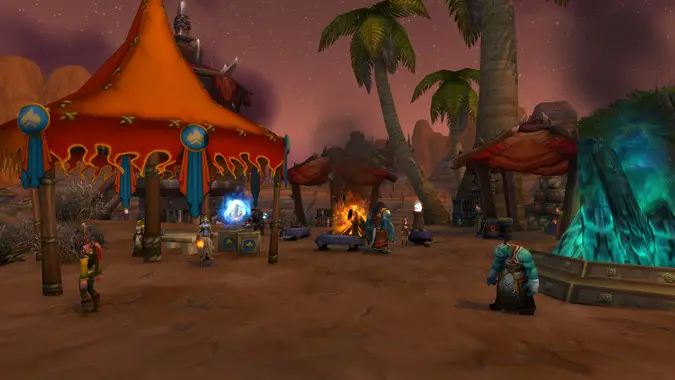 A short list of hotfixes for World of Warcraft have just been released, including a change to Writhing Essence drops. Players were understandably concerned with the fact that extra Writhing Essences over the 50 required for a legendary upgrade token were being wasted on turn in. Writhing Essences have now been changed to a new currency, which will alleviate the issue. Note that if you are playing at the time of the hotfix, you may need to log out and back in again for the change to take effect. In addition, a bug preventing players from getting credit for Torch Tossing in the Midsummer Fire Festival event has been fixed. Read on for the full list of hotfixes.
June 22
Hotfixes
Classes
Rogue

Fixed a bug where Second Shuriken was not activating correctly.
Dungeons and Raids
Tomb of Sargeras

Sisters of the Moon

Sisters of the Moon can now be hit by melee attacks from farther away.
Holiday
Fixed a bug that prevented players from receiving credit for the quests "Torch Tossing" and "More Torch Tossing".
Player versus Player
Fixed a bug that prevented the "3v3 Weekly Quest" from properly awarding an elite gladiator item when the player had a previous week's PVP rating of 1900+.
Warlock

Demonic Gateway's debuff will now show the correct duration remaining when the Warlock has the Gateway Mastery honor talent.
Quests
For "Unsettled Power", Writhing Essences now drop as a currency, instead of a quest item. Entering your Class Hall or Dalaran will convert your existing progress to the new currency.