Heroes of the Storm talks the strategy of XP in latest guide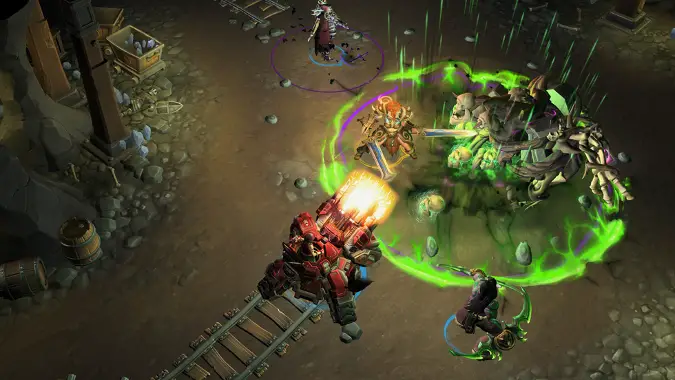 Blizzard's Heroes of the Storm Core Concepts guide continues with part two of its Team Leveling overview. In the first installment, their guide focused on what grants XP and how to get it. In this part, they delve into the strategies surrounding XP and leveling.
As we said ourselves in our previous post on the topic, games are won and lost based on XP and leveling. If your team doesn't put enough conscious effort into staying ahead on XP, you'll inevitably fall behind, and pretty much everything else in a given match will become more difficult. The latest Core Concepts guide provides some good tips for teams who have ended up in that position:
When a team is at a player or level disadvantage, the team should consider alternative ways to go about acquiring XP other than aggressing major points of conflict. In the case where a team is down a player or two and an objective has become available, it'll no doubt be reckless for the remaining members to try to contest it. Instead, a safer strategy would be to use that time to go after a Mercenary Camp, or to continue to soak away from the objective that has drawn the opponent team in. That way, even if your team takes the hit of a lost objective you have still not further risked more lost XP due to fighting against the odds, or kept the team balance uneven for longer. You will have continued to harvest XP, and have also given your teammates a chance to properly regroup for the next objective.
Heroes who can quickly and easily take mercenary camps are particularly helpful for bringing a team back from behind on XP — or putting them ahead to begin with.
If you're new to Heroes of the Storm (or are a Diablo player trying to get your Diablo 3 items), I highly recommend these Core Concepts guides. They're informative, easy to digest, and contain information even some veteran players would benefit from.