Malthael's Bargain event live with Diablo 3 rewards in Heroes of the Storm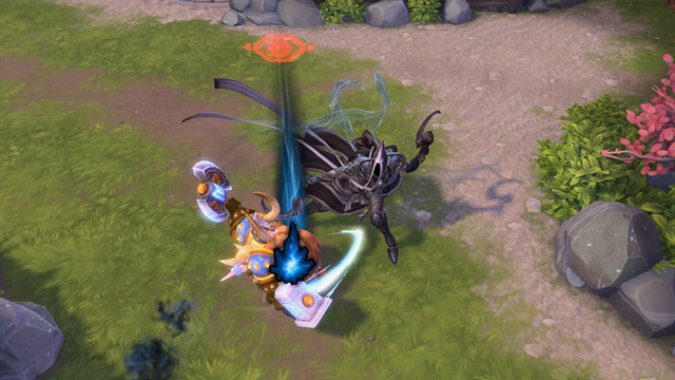 With Heroes of the Storm running so many back-to-back events, it's easy to forget about one. However, this week in Heroes, Malthael's Bargain has kicked off along with the release of Malthael himself. The event will run until June 26 and requires you to play 15 games as a Diablo hero with a friend. The rewards include:
Heroes of the Storm Rewards: Leoric's Phantom Charger, 1x Epic Loot Chest
Diablo 3 Rewards: Ghost Kerrigan Wings
As long as you're playing a Diablo hero, you can earn quest credit in VS AI, Quick Match, Ranked, or Unranked game modes. You also don't need to win your matches, but merely play them. Don't intentionally throw a match, but don't be too worried about being bad, either. If you're truly nervous (or want to end it quickly), jump into VS AI and play to the best of your ability.
If you're uncertain which heroes qualify for the event, the following heroes are all Diablo heroes:
Cassia
Auriel
Xul
Li-Ming
Kharazim
Leoric
The Butcher
Johanna
Azmodan
Valla
Nazeebo
Diablo
Tyrael
Sonya
Malthael
If you're a brand new Heroes player and looking for ease-of-use, Valla is your best bet — and also doesn't cost too much, whether it be in gems or gold. Get out there, fight some dudes, and earn your wings!