A new week in the Nexus means a new hero rotation
Updated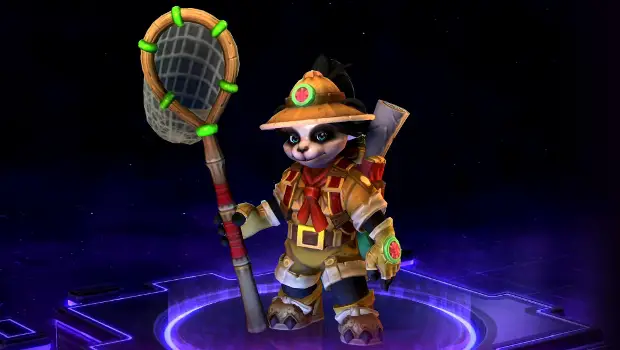 It looks like a quiet week in the Nexus, fellow heroes. The Malthael's Bargain event just wrapped up and with nothing new to take its place (that we know of), it's business as usual in Heroes of the Storm this week. Of course, that's while I'm writing this: we should be getting another new hero in a week or two, and that means we could see the PTR coming online with new content any time now. Then there's the mystery of the summer event, which datamining suggests may be kicking off this week — but without an official announcement, we don't know for certain. If it does kick off today, this quiet week may not be so quiet after all.
Update: Surprise! The Sun's Out, Guns Out in-game event kicked off today.
And, of course, we still have a new batch of rotations for the week. Check 'em out below.
Hero rotation
Li Li
ETC
Zagara
Butcher
Kael'thas
Artanis
Leoric
Li-Ming
Azmodan
Greymane
Tychus (Slot unlocked at Player Level 5)
Lt. Morales (Slot unlocked at Player Level 10)
Anub'arak (Slot unlocked at Player Level 15)
Brightwing (Slot unlocked at Player Level 20)
Hero sales
Raynor: 150 Gems
Malfurion: 150 Gems
Featured sales
Brass Special Ordnance Raynor skin
Shadow Sgt. Doomhammer skin
Bone Herald of N'Zoth Alarak skin
NeonCyb'arak Anub'arak skin
Saddled Horse mount
Magic Carpet mount
Weekly brawl