Heroes of the Storm summer event likely to start June 27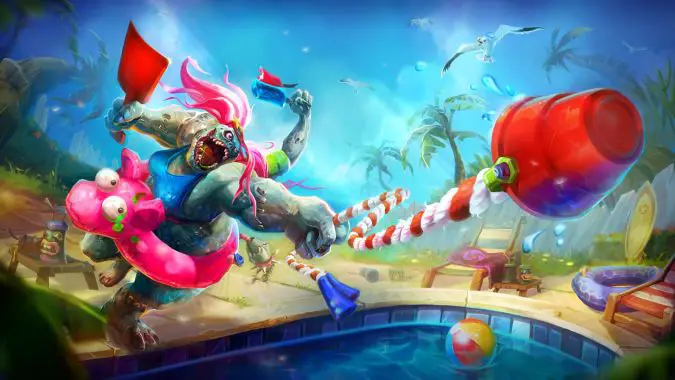 We've already seen previews of the insanely cool summer-themed skins, sprays, and mounts coming to Heroes of the Storm, but we may also know when we can get our hands on sexy-stud-in-the-sun Tychus thanks to datamining. Keep in mind, this information comes from Reddit and is unconfirmed for now, but it looks like the summer event for Heroes will start on June 27. Perhaps more interesting, however, is the fact that it will feature event-specific loot boxes, much like the kind feature in Overwatch. {PB}
Event-specific loot distribution has been a bit of a hot-button topic recently, as a lot of players were worried Blizzard would make event items cost more or be locked behind event-only loot boxes thanks to the new loot-box system added with the 2.0 update. For some, event-specific loot boxes lock desirable loot — seriously, that Tychus skin — behind both RNG and time. For others who are okay with the loot boxes, there's still the worry of ridiculously high crafting costs.
Overwatch's anniversary event features skins that are all legendary and thus take an immense amount of credits to buy if you don't have luck with loot boxes. And if you do manage to get event items from loot boxes, repeats of the same item tend to offer comparatively very few credits — in other words, it's very hard to get all the skins (and other items) if you don't want to spend a lot of real money. Heroes players are worried the summer event will see a similar disparity in crafting costs.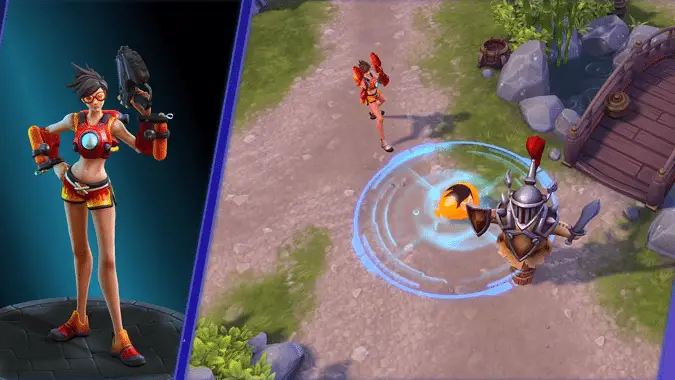 Thankfully, datamining points to a purchasable "Sun's Out, Guns Out" bundle, which should alleviate a lotof concern over difficulty obtaining the summer skins. What's more, Heroes features a re-roll system for loot boxes that Overwatch does not. If you're not happy with the loot in a particular loot box, just spend a bit of gold and try your luck again. Helping even more with all of this are the summer-event quests which will reward both gold and summer loot chests.
Overall, the summer event looks to be a good one. In addition to the skins, sprays, and mounts we've already seen, we're likely to see a pool brawl of some kind — which features the above beautiful image of Bikini Stitches as its loading screen. Plus, we'll have some totally chill beach-themed music likely to accompany the opening of the summer-themed chests. All in all, I'm excited, and I'm not too worried about the Heroes team mishandling the loot system.