New Necromancer comic shows training with the Priests of Rathma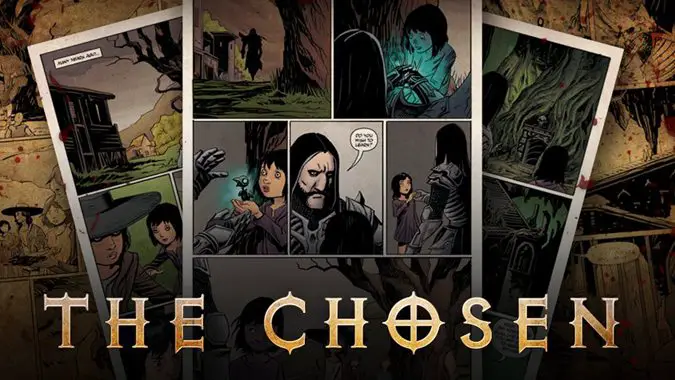 A new Diablo comic has been released, focusing on the newly arrived Necromancer and their training within the mysterious Priests of Rathma. We follow the story of a certain child as she becomes apprenticed to the great Master Necromancer Ordan and makes her way through training. Called "The Chosen," it details the majority of her life before being called to New Tristram in order to deal with an errant star.
The script was written by Valerie Watrous and illustrated by Peter Bergting and Michelle Madsen. It's a fairly simple comic, focusing more on the imagery than actual dialogue. We see a montage of the newly apprenticed Necromancer's life, starting from when she takes Ordan's offer of training as a child and going through the ranks until she leaves the temple for real-world experience. We get a glimpse of the rituals and extensive training the apprentices receive, historically a mystery to the outside world. The trainees dive into tomes for knowledge and study the human body and skeleton until they can raise one with their own power. As the Necromancer grows older and more powerful, her hair whitens. Eventually she returns to her village, finding it not quite the same as when she left it.
You can read the comic on Blizzard's Diablo blog as individual pages that expand when clicked on. Unfortunately it does not seem to have a PDF version.