Socially awkward Roadhog is my hero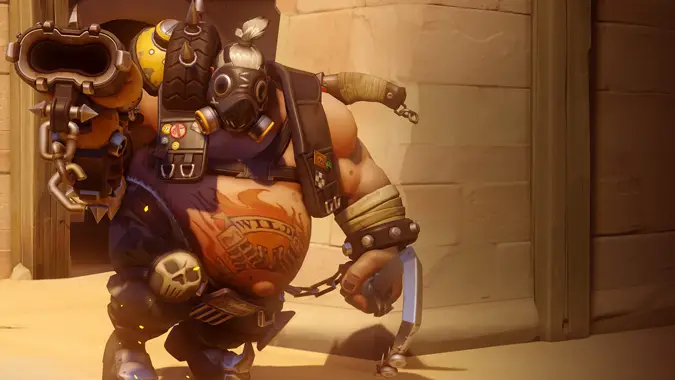 If you're like me, you've had trouble in your life figuring out what gift to give people. And now voice actor Josh Petersdorf  — the voice of Roadhog in Overwatch — has made a video that perfectly encapsulates that experience. I have been the person giving gifts that absolutely no one understood or wanted.
Roadhog brought gifts to @sweeetanj @carolinaravassa @CrispinFreeman @FeoChin #gakuspace @PlayOverwatch ..It's the thought that counts! pic.twitter.com/88ZZplmB1X

— Josh Petersdorf (@CrankyJ) June 29, 2017
I think my favorite part of the video might be when he hands Zenyatta's VA, Feodor Chin, a wooden hand with two outstretched fingers and gets the muted response I think this might be obscene. But the whole thing is one of the few times I've been able to watch awkwardness this big and actually laugh instead of cringing. It's painful, but it's also something I've felt so many times.
Add this one to the steadily growing pile of Overwatch voice actors doing amazing short videos.