Overwatch voice actors are adorable together IRL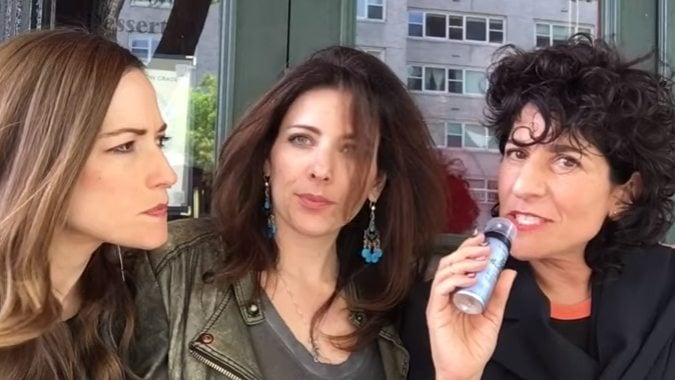 The voice actors bringing our favorite heroes to life in Overwatch are knocking it out of the park with fan interactions and general awesomeness.
We've been following Carolina Ravassa's adventures both figuratively and literally on social media. She's taken to tweeting "boop" to all comers, like her character Sombra's signature line. She's posted a ton of Overwatch content to her youtube and instagram. It's just the voice actors hanging out together for the most part, but the result is really entertaining. Recently "Sombra" took a trip and searched for "Widowmaker" in Paris. When Carolina found Chloe Hollings, they tried out each others' voice lines — and copped to stealing a baguette, Talon-style.
An occasional guest star in Carolina's videos, Jonny Cruz posted a video of himself unboxing the new Funko Pop toy made to resemble the character he provides the voice for, Lucio. Toward the end, he gives a nod to the fans, saying he's totally down with us thinking Lucio and D.Va make a cute couple.
There are tons of instances of the voice actors of Overwatch being supportive of the fans, both in unofficial and official capacities. Last weekend, in part to celebrate the first anniversary of Overwatch, Lucie Pohl, Matthew Mercer, Charlet Chung, Jonny Cruz, and Fred Tatasciore sat down with lead writer Michael Chu for a panel at Momocon in Atlanta. Their love for the fans can't be denied, especially as they introduced themselves in a way fans will recognize. They talked at length about fan art and content, in addition to their process working as voice actors. Fun fact: Jesse McCree is an actual dude's name.
If you're wondering where Sombra was hiding that whole time, she and Symmetra were laying low together in Texas.
We'll keep following their adventures, which we're sure will continue. The game's story has barely even started, and the voice actors are coming along for the ride.