HCT Championship in Shanghai and more esports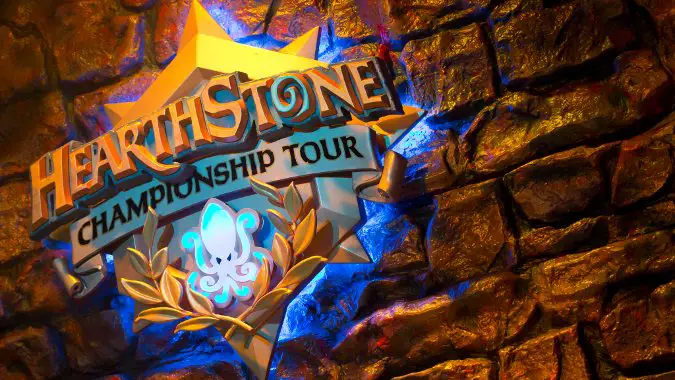 It's been a busy week in esports as usual. The World of Warcraft esports team even unveiled a shiny new website. They don't have any events coming up this weekend, so for now you can just use it to mark your esports calendar. Here are the esports we'll be watching this weekend.
Me: Wow mom, I haven't seen you in so long. You look younger!

Mom: Why does my son look like Elton John??? pic.twitter.com/p6RPNrvGv8

— Frodan (@Frodan) July 5, 2017
Hearthstone
HCT Championship Thursday Saturday 9 p.m. CDT, streamed to PlayHearthstone on Twitch.
Hearthstone Global Games Tuesday 3 a.m. CDT, Wednesday 9 a.m. CDT, Thursday 8 p.m. CDT, streamed to PlayHearthstone on Twitch.
The Spring season is now ending with the HCT Championship. Coming from Shanghai, this makes for some late nights for fans in Europe and North America. The Hearthstone esports team has a breakdown of each deck the sixteen finalists will be bringing to China to try and claim the crown. All the finalists will bring four decks to compete with in Conquest format.
Even if you're not all that into the esports, the next expansion is being announced during the stream on Thursday.
Made a new @GillyweedSC2 gif #HGC pic.twitter.com/zpJz3IMMdh

— Chris Meek (@EsportsJohn) June 24, 2017
Heroes of the Storm
Heroes Global Championship Friday – Sunday 4 p.m. CDT, streamed to BlizzHeroes on Twitch
Heroes Hype Wednesdays at 8 p.m. CDT, streamed to Heroes Hype on Twitch
This week continued to hold surprises as the standings shift. Gale Force Esports is undefeated at the top of the heap right now, not a huge surprise. However, No Tomorrow is also undefeated at rank two. Roll 20, poised as North America's top team coming out of the Mid Season Brawl, has the same win/loss record as Team Freedom. Bringing up the rear in rank five is Tempo Storm after two close defeats last week. It seems like this kind of structured league has done a lot to elevate the play of all the teams overall. Don't count anyone out yet!
OVERWALKING #Symmetra #Lucio #Soldierseventysix #Torbjorn @sweeetanj @JonnyCruzzz @SilverTalkie Fred Tatasciore @PlayOverwatch #Overwatch pic.twitter.com/l91H5KZBkx

— Keith Silverstein (@SilverTalkie) July 6, 2017
Overwatch
OGN APEX Fridays and Tuesdays at 5 a.m. CDT, streamed to OGN Global on Twitch.
BEAT Invitational Friday at 4:30 p.m. CDT, Saturday and Sunday at 1 p.m. CDT, streamed to BEAT Esports on Twitch.
The debut season of Overwatch Contenders got off to a great start, as eUnited took the title in Europe and Immortals won the day in North America. Daily Dot Esports has a great roundup of the best plays from Contenders season zero. I also liked this play by Immortals' Genji player Agilities.
Overwatch Contenders season one will be coming at us in mid-August–mark your calendar for the week of August 14th. However, not all the participants from season zero are continuing on. Two more pro teams folded this week, as Evil Geniuses and LDLC both shuttered their Overwatch divisions. As a result, Evil Geniuses is obviously not participating in this weekend's BEAT Invitational, either. FNRGFE will take their spot.