WoW
Jul 12, 2017 7:11 pm CT
WoW Patch 7.2.5 Hotfixes: Black Temple Timewalking lockouts and Tomb of Sargeras bugs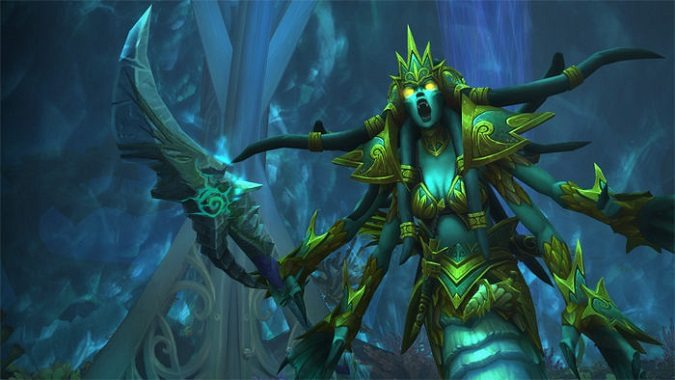 Good news everybody! No, the slime is not flowing again, but Black Temple Timewalking lockouts are now fixed. When the first Timewalking raid came out on Tuesday, players quickly found out that the raid lockout was working like Mythic: players were locked to the instance ID rather than per boss. This meant that people could not join another fresh or in-progress group if they had already killed bosses. The lockout issue will be resolved with realm restarts in the morning.
Tomb of Sargeras is also seeing bugs dealt with. First up is the incredibly annoying Dresanoth bug, where the NPC for the world quest was not spawning correctly in the watery halls. What was happening, however, was that he was putting everyone in combat as they ran through on the way to Mistress Sassz'ine. No pre-pots, no eating, no rezzing. We had to get creative with deaths in order to get out of combat and our loot addon working at the end. Also fixed is another annoying bug in Mistress Sassz'ine's room — the loot window would keep closing itself while trying to assign loot with Master Looter. Unfortunately it seems like the same loot window issue in the Sisters of the Moon room is still there.
Read on for the full list of changes.
Bonus Event
[With realm restarts in each region] Players who have obtained different raid lockouts are now able to group together and queue for Black Temple Timewalking.
Dungeons and Raids
The Tomb of Sargeras

World Quest

Dresanoth is no longer invisible and can be engaged while his World Quest is active.

Mistress Sassz'ine

Fixed a bug that caused the loot window to prematurely close itself.

Sisters of the Moon

Moontalon is now spawned less often on all difficulties.

Fallen Avatar

Frost Mages' Comet Storm should no longer fail to deal full damage when cast on Fallen Avatar.

Kil'jaeden

Wailing Reflections created from Guardian Druids will no longer dual wield.
Player versus Player
Mage

Frost

Fixed a bug where Comet Storm would not work when cast on players.

Shaman

Restoration

Purge's mana cost has been reduced by 20%.
Toys
The Wyrmtongue Disguise from Lingering Wyrmtongue Essence should no longer break when leaving combat.