You can pick up double XP in Diablo 3 starting now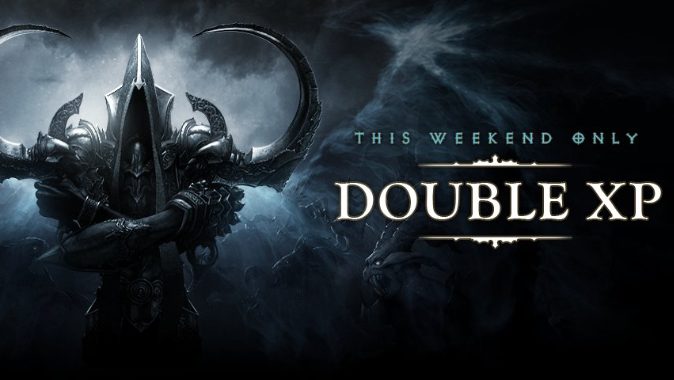 The latest Diablo 3 hotfixes meant to be implemented last week had to be delayed. Among other things, the hotfixes addressed set bonuses for the Grace of Inarius and Bones of Rathma sets. In good news, the technical issues have been solved, and the hotfixes have been properly applied. In addition to the hotfixes rolling out, Blizzard is rolling back Legendary gem levels to the maximum level that would have been legitimately achievable prior to the patch going live, due to an exploit.
But in even better news, to make up for the hotfix delay, Blizzard has decided to hold a double XP weekend by way of apology — though exploiters are missing out.  The double XP weekend has already begun, running from Friday, July 14 at 5pm Pacific until Monday, July 17 at 10am Pacific. If you've been looking for an excuse to binge on some game time with your new Necromancer, this weekend looks like the perfect opportunity. Read the full blue post below.
Hey all,
I know you've been eagerly awaiting an update, so a few things to share with you:
First, we extended the post cap on this thread. Let's try to keep discussion and feedback on this topic here as best we can to keep our General forums more organized.
Secondly, the hotfix has now been deployed. This should be applicable to all regions at this time. Thank you so much for your patience!
Lastly, we will be rolling back Legendary Gem levels to the maximum gem level that would have been legitimately achievable prior to the patch going live. As with all previous exploits, any additional actions we may take will not be discussed outside of our staff and offending individuals.
We will be holding a double XP weekend starting Friday, July 14 at 5 p.m. PT and ending Monday, July 17 at 10 a.m. PT as an apology for the delays and our gratitude for your patience as we address this issue. Thank you to all who issued reports and helped us uphold the spirit of Play Nice, Play Fair!