WoW
Jul 21, 2017 6:00 pm CT
Auction House Dance Party micro-holiday tomorrow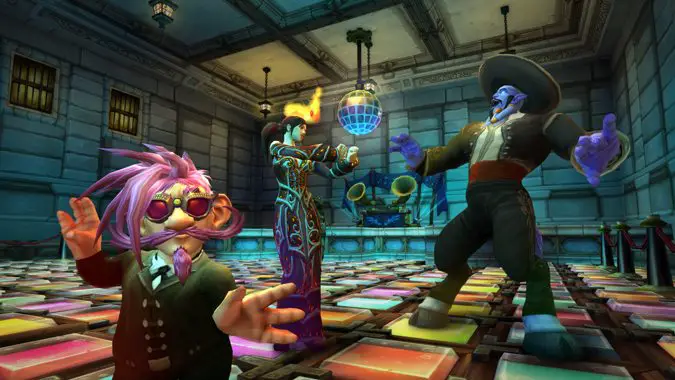 It's almost the end of a long, hot month, and it's the weekend. There's no better time to shake your groove thing. The World of Warcraft devs have your back with their latest micro-holiday, the Auction House Dance Party.
For one night only relive the fantasy of being a 70's era John Travola in your local neighborhood Auction House. Seriously, it's straight out of Saturday Night Fever — the floor lights up, a disco ball drops, and you can dance to your character's heart's content. It's pretty appropriate it's going on Saturday night! According to Wowhead's excellent preview, occasionally a race will be highlighted. That race gets to do their own special dance on stage, which will be decorated in banners to match. Make sure to dust off your favorite toys, too. You can use most of them while you party the night away.
If you're some kind of spoilsport and don't want to be bothered while you day trade on the Auction House, don't worry. This event is confined to the main Auction Houses in Stormwind and Orgrimmar. If you don't want to shake your body or do the conga, feel free to mosey over to the Dwarven District or the Valley of Honor instead.