News
Jul 21, 2017 10:38 am CT
Composer Russell Brower leaves Blizzard after 12 years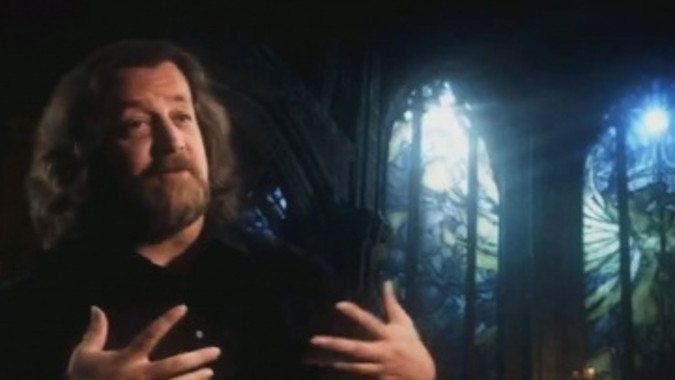 If you're a fan of Blizzard's music (and I don't know how it's possible to play their games and not be a fan) then this is some pretty sad news. Russell Brower, who held the position of Senior Director of Audio and Lead Composer for Blizzard Entertainment, has left the company.
He explains the change in a Facebook post: with changes to how Blizzard handled sound design, called a "sound de-centralization initiative" by Brower, his position as Senior Director of Audio and Lead Composer was "no longer relevant." This likely means fewer full-time composers and more freelance composers, so a full-time director wasn't needed. Here's how he puts it:
To anyone familiar with my work at #Blizzard,
It's with a heavy heart that I post this status update, but as they say, "all good things…"
I'm extremely proud of the amazingly talented team I helped build and the creative output we've accomplished together over these past 12 years. As the company has grown, the topography of the Sound team has adjusted accordingly, and the last couple of years have been no exception. With the success of a "sound de-centralization" initiative, my current position of overall Sr. Audio Director/Composer is no longer relevant and is being eliminated.
Today is my last day, though there is an excellent chance I will continue to contribute to Blizzard's projects as a freelance composer. Obviously, I have a lot to figure out, so I do not have any further information to share as to what I will be doing next….yet. (Except for my solo album— that is well under way; stay tuned!)
I would like to express my heartfelt thanks to EVERYONE reading this: all of our Players, Music Lovers, and the countless new friends I've made worldwide, for the incredible and indelible life experiences I have enjoyed while at Blizzard. Especially the Players— each of you have truly enriched our lives by playing our games, meeting us at #BlizzCon and #Nerdtacular, attending our music concerts the world over, enjoying our soundtrack albums and sheet music— the list goes on and on. We have so much to be proud of and I am truly grateful to each of you and to all my Blizzard colleagues for putting up with me over the last 12 years and teaching me so much.
I look forward to staying in touch with ALL of you, be it here on FaceBook, Twitter (handle-change coming up), and at future concerts (actually I have several #VGL shows still to come this year in Europe, China and Brazil.)
WATCH THIS SPACE for news of my solo album, the first track of which I just recorded in June with 51 of the FINEST studio musicians in Los Angeles!!! #AFM #Local47 FTW!
Wishing each of you all my best, with tons of gratitude,
Russell Brower
a.k.a. RB
It's a change I'm pretty sad about. Brower and his team made some of the most iconic game music I've ever heard. Just the list of music he composed for World of Warcraft is pretty extensive and defines the game more than I can easily express. Yes, he didn't compose the original theme (that was Jason Hayes, another talented composer) but Brower has put his stamp on almost everything Blizzard has done for over 12 years now. Even when he wasn't composing he was a huge presence.
I'm sure I'm not the only one wishing him the best in his future endeavors. He says he may well still compose for Blizzard in a freelance capacity, and I'm glad that we might get to keep hearing his music in Blizzard games, but this is definitely a sad day for fans of his work.