Who's your Blizzard crush?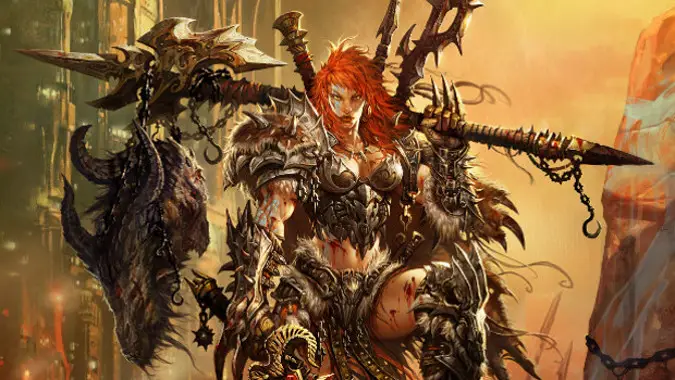 We get some interesting questions on the podcast– the email address is [email protected] if you'd like to send us one. One that got me thinking this week asked whether or not we had crushes on any characters in Blizzard games, and who we liked. This isn't a terribly serious question, but we talked about it for a while and we had a list. I mentioned a few of mine on the show — I have a serious hero worship for Anduin Lothar for one. I also think Reinhardt is pretty awesome. And Sonya from Diablo 3 is pretty much the only character worth playing, to me. And now I'm thinking about why I like them.
Lothar I like because he's the epitome of a Warrior in Warcraft lore — pretty much everything I've ever wanted my characters to be. Reinhardt is just funny and cool. He wears power armor and carries a big hammer around. It's like he's been designed to hit several of my nerd spots at once. Sonya destroys monsters with enormous weapons and, I'll be shallow for a moment, is pretty hot while she does it. I also like her voice actress' way of delivering lines. Listening to her talk with her companions is sometimes funny and sometimes kind of sweet. It's almost like she's become a big sister to them.
Clearly I'm using a wide definition of crush here, but let's get to the point. Who do you have a 'crush' on? Which Blizzard characters do you like, in whatever way you like them? What makes them so appealing to you?