The Queue: Welcome to Monday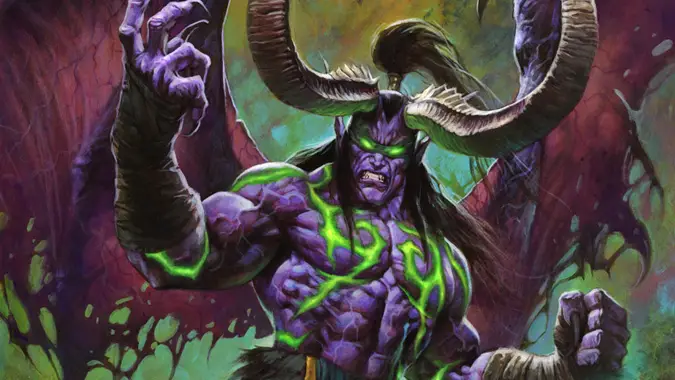 This Monday started out with a walk and a cup of coffee. Not a bad day so far. And then I got home and found that I didn't get the bonus on a 98% chance. Thanks RNG.
---
MUSED MOOSE ASKED:
Q4tQ: what's happened that got you to play a game for a lot longer than you intended?
It happened to me this morning. I was playing my DK, leveling her through Draenor, when I got my first armor piece in Spires of Arak. That zone's plate armor set is this: http://www.wowhead.com/tran… I thought, that looks cool, and I don't have any of it because my warrior is my blacksmith and thus leveled through the garrison mine, and my paladin was my level 100 boost. So I figure I'll quest until I get the entire set.
Nearly three hours and two and a half levels later, I finally got all of it. >_< I wanted to level up more than one alt this morning, but nooooo… On the plus side, she's now halfway to 99, so her trip through Nagrand will be a short one. One more alt nearly ready for the Broken Isles. (Also, that armor looks good on a night elf, but is going to be awesome on my pandaren warrior.)
For me it's when I get lost in the story. Whatever that type of story is, be it cut-scenes or straight up text and minimal graphics (think Baldur's Gate I and II), a solid story does it for me. WoW certainly has this aspect to it, but sometimes it can seem a bit … expected. That isn't because I've ran the content a million times, but more that I think sometimes the story as of late is to be expected. I've come to really enjoy left turns.
Final Fantasy XIV.
The single biggest left turn at the end of A Realm Reborn I've ever experienced. I honestly got emotional, my jaw just dropped and I had to sit and collect myself after. The continuation of it in Heavensward and the repercussions felt throughout Stormblood weave a tale that's GRRM worthy. I gather this is sticking in my mind right now because I've been playing it more; but there's a really good reason I have been; the story keeps me going.
The other way that keeps me going is when I get in a group that I like, be it in a guild or with a good random group. I had one of those dungeon finder groups the other day with timewalking that was just plain good and decided to queue for the next four dungeons together. Unexpected and good.
---
ELIZA ASKED:
Currently working on a fresh WoW install on the new PC (wooo!), and am wondering what exactly it means by "playable". How is a game playable with only 2G of 40G installed? Are the other 38G of files and code considered non-essential personnel, or something?
In general I've found that the game tends to be playable with a fair bit of loading screens and waiting for the needed assets. The older zones load faster, but the newer zones can take a bit. Use at your own risk, in a very big way.
---
LOGAN ASKED:
Is finishing still worth it? I'm not sure that I want to level it up on my Demon Hunter.
Getting the artifact is a challenge, although not impossible by any means. I'm (about) halfway there in getting it.
That said, fish still fetch a fair amount on the auction house and it's worth for the cooking recipes alone. I'd just be prepared to put on Star Trek: The Next Generation on Netflix and watch through all seven season as you fish… not really kidding.
---
LOTHAR FOX ASKED:
q: Alex had a sense of humor?
Yes, I do.
---
THEPOBBIT ASKED:
How difficult is it to get groups in Diablo 3 these days?
I think it may depend on the time of day that you play, but when I'm on during the evening I never have a problem. I also don't run at low difficulty, which means sometimes I'm carried; but no one seems to complain very often.
---
As an ending note, I wanted to point out that we all heard from ANGRYORC this weekend. Glad you're good!
UPDATE:
IM STILL ALIVE.
WOW IS STILL AWESOME.
SO ARE YOU!#WARCRAFT

— ANGRYORC (@AngryOrc1) July 29, 2017