Watch Ben Brode recap all of Warcraft 3 in rap form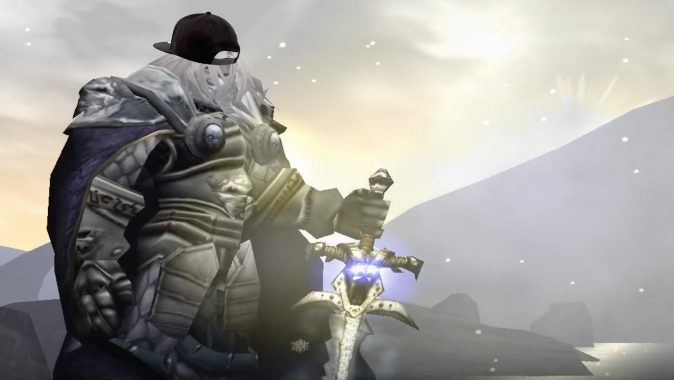 The fans demanded it, so Ben Brode is back with another Hearthstone (or, in this case, Warcraft 3) rap: Arthas. Focusing on everyone's favorite Lich King (sorry, Bolvar), this sets you up with everything you need to know about Arthas' fall — though if you want a little more depth, we have a Know Your Lore on the subject.
But Arthas — or at least Hearthstone's version of Arthas — seems to be turning over a new leaf. First he tried to get a job at Blizzard, then he bought Tempo Storm, then he opened an ice cream shop, and now he's working on setting up friendly tours of Icecrown Citadel. Seems like someone may be having a mid-life crisis — especially since, after defeating him in Knights of the Frozen Throne, we'll see Arthas go back to his roots with a Prince Arthas hero. But while Arthas tries to reinvent himself, you can still enjoy Ben's rap recap of the prince's many failings.