Defeat the Lich King on all Hearthstone classes for Young Arthas hero skin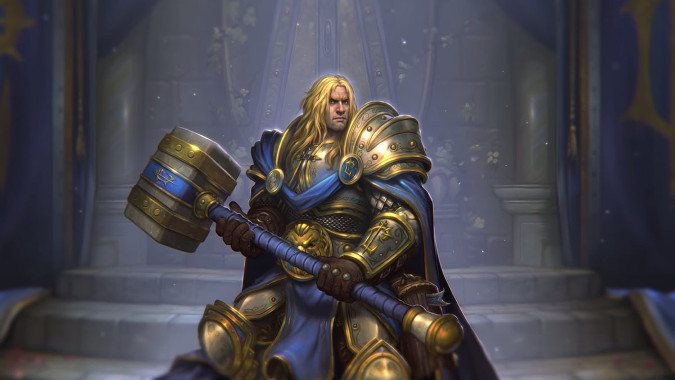 We know about the cards coming in the Knights of the Frozen Throne expansion for Hearthstone. But now, we're hearing about new features and missions, and the biggest one is that you have to fight the Lich King himself. If you can manage to beat the Lich King on all nine Hearthstone classes, you'll win a special new Paladin hero skin, Young Arthas himself.
But don't be quick to assume the cat's in the bag here — according to Lead Encounter Designer Dave Kosak, the Lich King is no easy opponent. Not only will he mock you directly for your poor deck and play when he wins, but he has a host of disadvantages he applies to each class individually, such as reducing all Mages to 1hp as soon as the match starts. He also gets to raise any of your dead minions on his side of the board using his command of necromantic might. So winning against him just once isn't going to be easy, much less nine times.
But if you pull it off? You get to replace Uther with Young Arthas, and allow the Prince of Lordaeron to get a second chance at heroism. If that's your thing, I guess. Either way, it's going to be an extreme challenge for Hearthstone players. And remember, there must always be a Lich King — Bolvar's waiting in the wings if you pull this off.