WoW currency is worth more than Venezuelan currency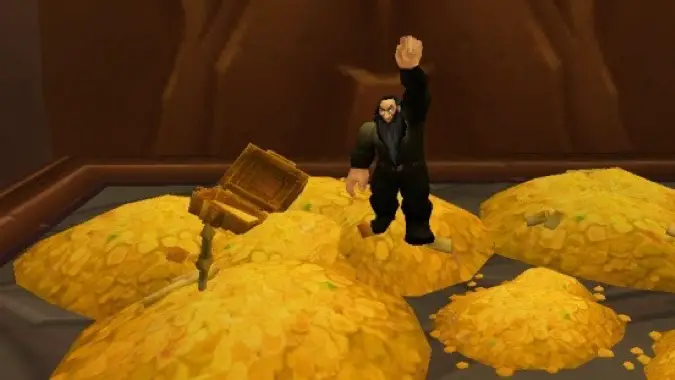 A fictional video game currency is currently worth more than the currency of a real country. The Venezuelan black market economy has been tracking the worth of the country's currency, the bolívar fuerte, and the similarities to the WoW token's worth first came to light last month when a Venezuelan WoW player noticed the exchange rates. The currencies were roughly equal at the time, with WoW gold having just edged out the Venezuelan currency in worth of US dollars. Since then, the disparity has increased even further, with the current standing at 16,480 Bs.F per USD versus 7070g per USD.
It happened again, WoW gold is worth more than the Venezuelan Bolivar.

Black Market: Bs.F 8493.97 per USD

WoW Token: ~8385g per USD. pic.twitter.com/Il7TVqYNsH

— Kaleb (@KalebPrime) July 14, 2017
It's a combination of a real-world turbulent economy and in-game inflation. Venezuela's currency has been steadily falling under dropping oil prices and food shortages. The Blaze notes that a mere two years ago, the exchange rate was 279 Bs.F for every US dollar, rising to 408 a month later. A free-fall of inflation and government and economic issues has led the exchange rate to skyrocket out of hand. The exchange rate is tracked on DolarToday via the black market, which most Venezuelans use for currency exchanges.
The current going rate in WoW is 141,387g via for $20. The gold price has been rising since the Twilight mount and kitty pet were announced for sale on the Blizzard store, and it spikes whenever any sort of promotion is seen in Blizzard's other games. WoW players have a lot of gold due to inflation over the years and the ease of making gold from the garrison missions in Warlords of Draenor. Gold isn't as free-flowing as last expansion, but most WoW players have a lot of it and don't hesitate to use it to prop up their cosmetic aspirations in Overwatch or Heroes of the Storm. With Destiny 2 on the horizon and the game's recent inclusion in Battle.net the Blizzard App, inflation in WoW that brings the two currencies back in line may not be out of the question.