Legion PVP Season 4 ending soon, patch 7.3 on the horizon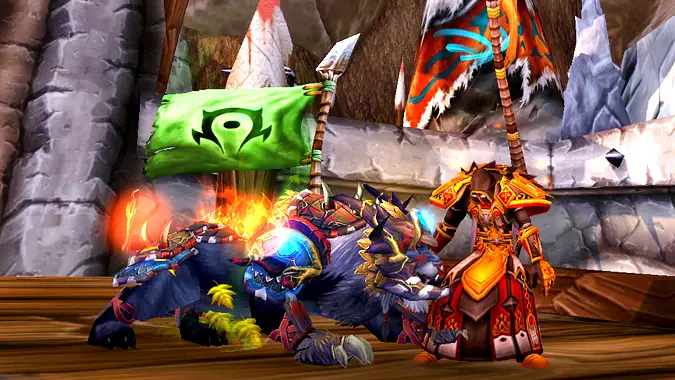 We have the warning (of the warning) that Legion PVP Season 4 is ending soon™. No exact date yet, but this means that it's likely to end within the next month. Usually, Blizzard gives an exact date a week or two in advance, so expect a more concrete warning sometime in the next 2-4 weeks.
When the Season ends, players will get their rewards based on their rank on the arena ladders. If you've been PVPing at all this Season and are expecting any rewards, make sure you stay on your server and faction until the official end. Titles and mounts are awarded about two weeks after Season 4 ends and are based on your faction — you need to get the requisite wins on the opposite faction to receive anything if you swap.
Reaching the top 0.5% of the arena ladder with at least 150 games won will net you the Gladiator: Legion Season 4 Feat of Strength, a fancy Gladiator title, and the Ferocious Gladiator's Storm Dragon. If you manage to rise even further into the top 0.1% of the arena ladder, you get to be a Ferocious Gladiator — however, Duelist, Rival, and Challenger are also up for grabs for the top 3, 10, and 35% of the arena ladders with at least 50 games won.
The ending of Season 4 also means that it's likely patch 7.3 is on the horizon. Typically, PVP Season endings have lined up with new patches, and patch 7.2.5 coincided with the end of Season 3. The PTR has been relatively balanced for a while, with individual tweaks rather than wide-sweeping changes. Remember, though, Argus and the Antorus raid will be released at different times, much like the Broken Shore and Tomb of Sargeras were. First will come patch 7.3 with the Argus questing content and the dungeon — though, gated across three weeks — then the raid will likely come several weeks later, possibly with patch 7.3.5.