Latest WoW fixes nerf Kil'jaeden on Normal and Mythic difficulties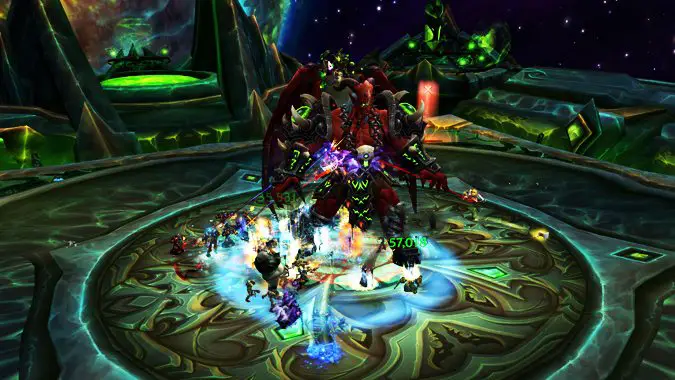 Before we head into the weekend, Blizzard released a small round of hotfixes that should make raid groups pretty happy. Kil'jaeden has received nerfs in both Normal and Mythic difficulties, with the Normal nerfs being flat reductions in damage and the Mythic nerfs more in the 'quality-of-life' category that should make the encounter easier.
Sadly, those of you hoping to see a Kil'jaeden kill in LFR that doesn't require multiple stacks of Determination will have to wait — none of today's hotfixes will affect the LFR version of the latest Big Bad. Though, with how groups are faring, I wouldn't be surprised to see LFR nerfs sometime next week after the dust has settled and more players get an idea of the fight.
Oh, and there was a small change to Darkheart Thicket's eggs. Yup. See for yourself:
Dungeons and Raids
Darkheart Thicket

Dresaron has reorganized the eggs in his lair … again.

Tomb of Sargeras

Kil'jaeden

Reduced Kil'jaeden's melee damage by 15% on Normal difficulty.
Armageddon Hail damage reduced by 15% on Normal difficulty.
Rupturing Singularity cast during Deceiver's Veil now spawn in fixed locations on Mythic difficulty.
Shadowsouls are no longer immune to Death Grip on Mythic Difficulty.