Legion's dungeons will get harder, but have better loot in patch 7.3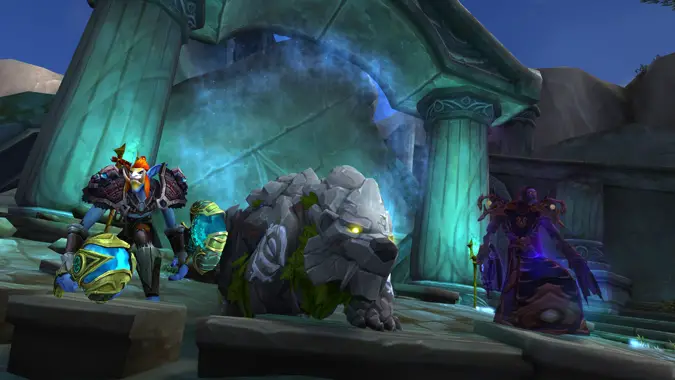 Blizzard has been tweaking dungeon difficulty and ilevel drops as the expansion progresses, and PTR datamining from Wowhead have shows more gear and difficulty changes for Normal, Heroic, and Mythic dungeons in patch 7.3.
First up is the standard 20 ilevel boost to gear:
Normal dungeons now reward ilevel 845 and up
Heroic dungeons start at 865
Mythic dungeons start at ilevel 885
Currently on the PTR you can run Mythic+ dungeons up to +15 for ilevel 955 gear, but this is likely just for the PTR. If it's anything like patch 7.2 or patch 7.2.5, we'll likely see Mythic+ weekly keystone rewards capped at +10 ilevels until the new Antorus raid drops, as was the case with Mythic+ dungeons and the Tomb of Sargeras raid.
Also please note, if you're currently working on Mythic + dungeons, they will get harder once 7.3 drops. So you may have to adjust the level you run until your gear improves, as the difficulty spike is there to keep challenging as we move further into patch 7.3 and your ilevel increases. While this is the PTR and it's all subject to change until it goes live, these changes do fit the pattern established back in 7.2 and would serve to keep existing dungeons slightly in line with current once the new five player dungeon the Seat of the Triumvirate, is introduced
We're definitely closing in on patch 7.3, with the PVP season ending soon, and I for one am excited to maybe start focusing a lot more on Mythic+ content.