The Queue: 14 stacks, you?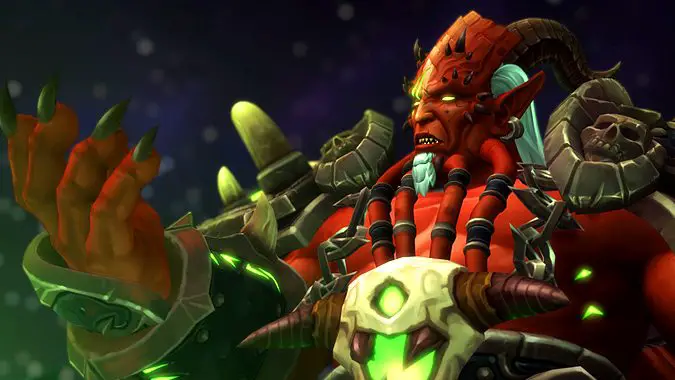 Oh the joys of a new wing in LFR…
---
ADAM ASKED:
Q4TQ: How many stacks did you get up to before you defeated Kil'jaden?
14. I got up to 14 stacks.
I'm holding off for a couple weeks until the community collects itself. I also saw rotten behavior I don't want to waste my time with.
And kids, this is nothing. Three weeks on Illidan. Ya'll green kids never be able to stomach that. Get off my lawn.
---
BRANDONC ASKED:
Are Garrison's still usefull?
Yes!
They're great for getting the achievements, and you trigger invasions very easily now; usually just by doing one of the scouting missions. They're over fast and you can basically AFK through them — but when you complete them, you're also getting rewards, like mounts. I should have all the mounts completed in a couple weeks at this rate (just started doing this).
If you also haven't collected all the mounts from the building that you can make, you should do that too. Plus the pet battles that are there are an easy source of daily XP and farming. Worth 15/30 minutes every day if you've got nothing else to do.
Some crazy folks are still able to pull in around 25k gold a month from their garrison… I haven't touched that stuff yet, and frankly don't plan to. When I need gold I just buy it now (legally); I spend 12 hours a day working, would rather not gold farm in a video game.
---
SOTAOP LAMENTED:
I need a new key map. I feel mine is holding me back and isnt allowing me to get good DPS or function fast enough.
I've spent an inordinate amount of time on my keymap, and I honestly don't know why Blizzard hasn't adjusted the default keymap to this or something similar. Here it is, in slot order:
First Row: 1  2  3  4  r  t  f  g  v  b  F1  F2

Second Row: Alt combo of all the above

Third Row (for some games): Control combo of all the above
This map keeps all keys within your easy left hand reach and allows you to pair skills that play well against each other. For instance, my best interruptor gets r, and my second best get t. My execute or 1 min – 2 min cooldown skills get f and g, and my multitarget skills get c and v. F1 and F2 are saved for my "oh shit" skills to keep me alive, while Alt F1 and Alt F2 are saved for my "moar dps" skills.
I know this is slightly overkill, but hand-to-god, the above works, and you should try it.