Blizzard's Gamescom 2017 schedule includes new Overwatch animated short and more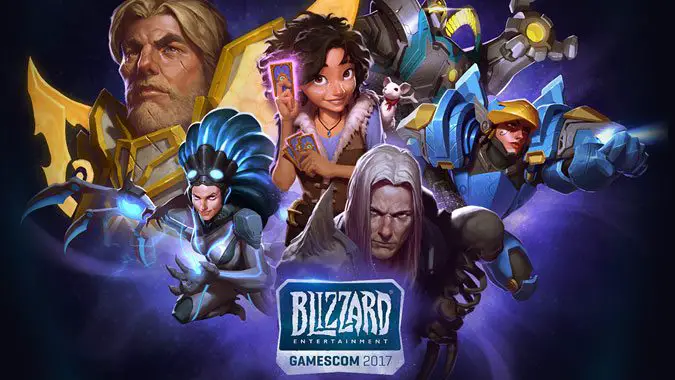 Blizzard is bringing their best to Gamescom this year. While it doesn't appear that we'll have another Legion-esque expansion announcement, there's still plenty to gush over. Overwatch is unveiling a brand new animated short in a world premiere during the Blizzard Reveal Ceremony live stream next Wednesday at 6pm CEST (9am PDT/12pm EDT). Those of us not at Gamescom will be able to watch the stream from Blizzard's YouTube channel. We can only guess what the new animated short will be about, but if it's anything like the Bastion short last year then it'll be amazing. There's also a new map for attendees to test out and play, which will be revealed on Monday in a preview video.
In Hearthstone news, there's a new Fireside Gathering and Fireside Brawl, including a group raid against the Lich King. WoW will be featuring more details about the upcoming Patch 7.3, which has been on the PTR for a while and should be coming to us soon. Hopefully they'll give us a release date and maybe a patch cinematic. We'll see more information about a new hero in Heroes of the Storm in Monday's preview video, as well as a new co-op commander in StarCraft 2.
Esports has plenty to watch as well. The Hearthstone Global Games Finals is taking place live on next Friday and Saturday while the WoW European Championship Finals is going on Wednesday through Saturday. 12 top-ranked Arena teams will be competing for the $100,000 prize pool and the chance to go to the WoW Arena World Championship Finals at BlizzCon.
The full schedule is on Blizzard's Gamescom site, along with the streamers who will be live-streaming and likely interviewing devs from Blizzard's booth.