Overwatch Competitive season 6 begins today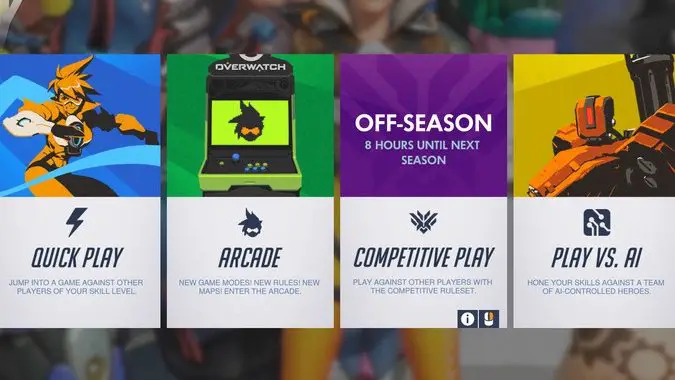 Polish your six shooter and get ready to duck some RIP Tires, because season six of Overwatch's Competitive mode begins today at roughly 7 p.m. CDT. It's been a long two days since the conclusion of season five, so here's a quick refresher on Competitive mode.
The general gameplay of Competitive mode is pretty well identical to that of Quick Play, only at the end of each game your skill rating is shown in black and white. The higher your maximum rank every season, the more Competitive Points you'll get, which you can then save up to buy a golden weapon or two. After your ten placement games are concluded, you're given the commemorative spray and player icon for that season. Play on for additional Competitive Points, to hone your skill, and eternal glory, probably.
If you're already familiar with Competitive mode there are some changes for season 6, which we detailed pretty thoroughly in this post. Seasons will be shorter from now on, and Skill Rating decay will hopefully be less punishing.  They also tinkered with post-game ratings behind the scenes. It wasn't explicitly stated, but logically this likely tries to address the oddities we've seen of late with Mercy specifically. She was reportedly gaining ranking at a rate at odds with win rates, and players reported engaging in odd behavior to ensure such.
While you wait for Jeff from the Overwatch team to flip the switch, make sure to watch the latest entirely legit, very not safe for work video from Dinoflask.