Latest HotS fixes hotfix hot Scrap bug that bugged scrapping HotS players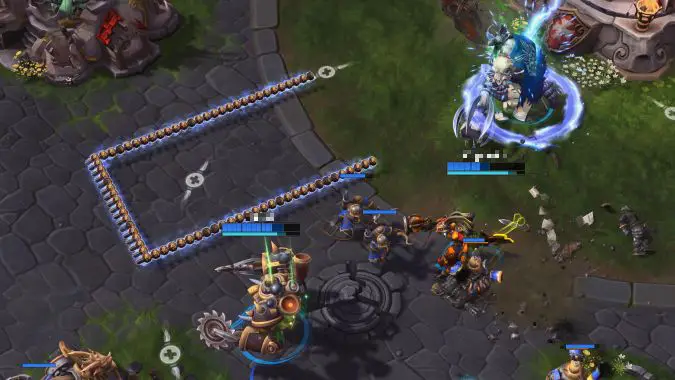 It's not too often that Heroes of the Storm receives hotfixes rather than a full-on patch, but such was the case today with a small but necessary round of hotfixes going out to fix a major bug with Gazlowe and his Scrap trait. As you can see in the image above, Scrap was being created in excess from temporary terrain like Leoric's Entomb, Tassadar's Force Wall, and several others.
While this bug was certainly entertaining, it also made for a pretty unbalanced Gazlowe. As such, Gazlowe can no longer create an army of Scrap from clever team compositions such as that of Leoric, Tassadar, Sonya, and Sergeant Hammer. The notes only mention Leoric's Entomb having been fixed, but players on Reddit are confirming that all such interactions no longer create Scrap.
In a similarly decent-sized bug, Lt. Morales had briefly been able to issue Move Commands to an active Medivac, which… yeah, you shouldn't be able to do that. And you can't! Not anymore, at least. For a few more — relatively minor — hotfixes, see the full list below:
Bug Fixes
Art
Anub'arak: Fixed an issue causing the Neon Cyb'arak Skin to replace the base Cyb'arak Anub'arak Skin in-game and in the Collection.
Gazlowe: Scrap will no longer be created when Leoric's Entomb expires.
Rehgar: Can no longer cast Lightning Shield on allied Vehicles, such as the Dragon Knight or Garden Terror.
Zeratul: The Seeker in the Dark talent's tooltip text will now display correctly in localized game clients.
Heroes, Abilities, and Talents
Lt. Morales: Fixed an issue that could allow the Lt. Morales player to issue Move Commands to an active Medivac under certain circumstances.