BlizzCon 2017 goody bag is full of mysteries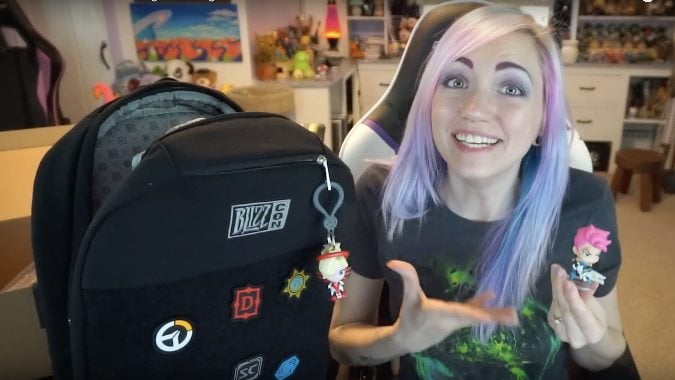 BlizzCon is less than two months away, which means it's time for the most exciting part of the con: the swag. Panser from Wowhead has a sneak peek of what's inside this year's goody bags for BlizzCon attendees. And this year, everyone gets a shot at them, as anyone can buy their own goody bag (with virtual ticketholders getting $10 off). If you want one of your own, last year's goody bags cost $35 from the store, so they weren't a huge expense —  but expect quantities to be limited.
But what do you get? We'll let you dig through the box with Panser:
Inside is:
A BlizzCon backpack with a velcro panel for sticking patches to
Six Blizzard velcro patches
A blind-box Cute But Deadly Overwatch figure
A blind-box Overwatch backpack hanger
A blind-box Blizzard collectable pin
For more on the goody bag, you can tune into Blizzard's livestream on September 13 at 12PM PST. This year's Virtual Ticket hosts —  Michele Morrow, Alex Albrecht, and Malik Forté — will be talking about "exciting changes" to the Virtual Ticket and showing off goody bag contents. We'll see you all there — virtually, at least.