WoW's Mythic Dungeon Invitational finals schedule and more revealed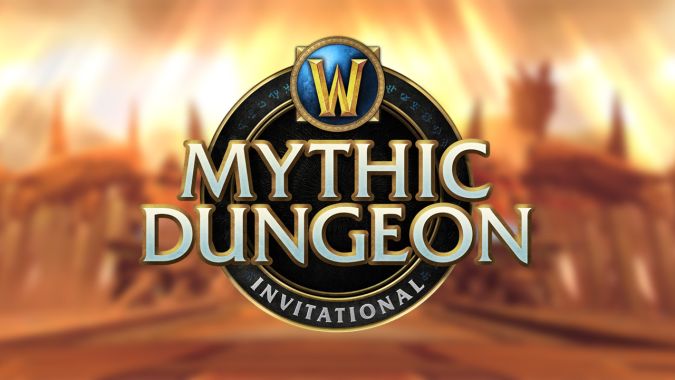 The Mythic Dungeon Invitational — a worldwide PVE competition to see which team can achieve the highest overall scores in Mythic+ dungeon runs — had its "Proving Grounds" stage back at the end of July, and is gearing up for the top-32 Regionals. Before now, however, we didn't know when exactly the Regionals would take place. Thanks to a recent Wowhead interview, we have the full schedule of events, ready and waiting to take up your free time in the coming weeks.
The short version is, starting this weekend (September 16-17), there will be weekly matches between North American, European, Chinese, and Asian-Pacific teams which culminate in the Finals on October 1. In addition to the schedule reveal, the interview also covered a lot of topics that PVE players might find intriguing whether they plan to watch the matches or not.
One of the answers I found most enlightening came from the question regarding affixes. As anyone who's run Mythic+ dungeons will know, certain affix combinations can make one week's +7 feel like a +10. The event organizers recognize this and have selected specific affixes that will strike a balance:
Certain affix combinations can definitely make some dungeons harder than others, especially on live realms where you have the same affix set for the whole week. For this event, we'll be selecting affix combinations that strike a good balance between difficulty and visual cues. We want our viewers to immediately see the direct impact of affixes, so we've stayed away from things like Skittish, and instead selected custom combinations that have strong visual components like Explosive, Quaking, and Volcanic (among others).
The whole interview is a fascinating look at what planning an event like this entails. For me, the lack of restrictions — switching races for different dungeons, going with healer-less combinations, and so forth — is interesting in that it acknowledges all the lengths to which players will go to get the perfect time.
You can find the full Q&A, as well as the whole schedule with start times over on Wowhead, and if you're looking for which teams will be representing each region, you can find it on the official WoW site.