BlizzCon 2017 pre-show videos talk about Ezra Chatterton, cosplay, and more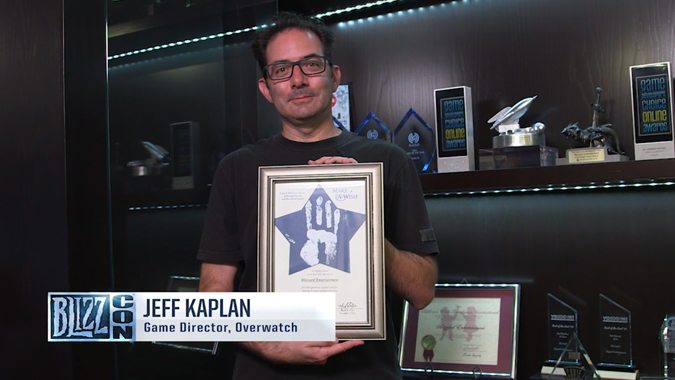 The first set of pre-show video episodes leading up to BlizzCon have gone up for this week and they seem to have a little bit for everyone. Two videos are free for the public, the first episode and a Heroes of the Storm Year In Review, and the other three videos are exclusive to the Virtual Ticket. If you have your Virtual Ticket already, just log in and watch away on the BlizzCon Watch page. If not, you can get your Virtual Ticket squared away over on the Blizzard store. The Virtual Ticket includes a lot more content this year than any previous years, and you get some pretty cool WoW mounts as well. We have 6 weeks left until BlizzCon and we can probably expect new videos every week.
Week of September 20 BlizzCon pre-show episodes
Episode 1: Advanced Cosplay with Jordan Duncan (Free)
2017 Year in Review – Heroes of the Storm (Free)
Episode 2: Advanced Cosplay with Jordan Duncan (Accessible with Virtual Ticket)
Casual Cosplay – D.Va (Accessible with Virtual Ticket)
Episode 3: Blizzard Vault (Accessible with Virtual Ticket)
The set of videos gives us insight into cosplaying as well as Blizzard itself. The first two episodes feature Jordan Duncan of Henchman Props and his journey in creating an intricate Diablo 3 Necromancer costume for this year's BlizzCon. The first episode starts with crafting the detailed skull on the belt buckle to create a mold for a resin cast, and the second moves on to the process of sculpting the iconic shoulder piece. The third pre-show episode invites Jeff Kaplan (Overwatch Game Director), Gary Platner (WoW Level Designer), and Shane Dabiri (Chief of Staff) to the Blizzard Museum to share stories about moments in Blizzard's past that have touched them.
Two "extra" videos are included with the pre-show episodes as well. The Year In Review sits down with Kaeo Milker (Production Director), Alan Dabiri (Game Director), and Samwise Didier (Senior Art Director) to talk about all the changes and milestones for Heroes of the Storm in 2017, hitting the Heroes 2.0 revamp and what they were able to achieve with all the new heroes and skins. For Casual Cosplay, Cosplayer and Associate Product Manager Megan Duck shows how you can put together an easy D.Va outfit and a makeup tutorial to nail D.Va's look.
Each video is about 3-7 minutes long and well worth a watch, especially if you want to see Jeff Kaplan reminisce about Make-A-Wish recipient Ezra Chatterton.