BlizzCon Virtual Ticket on sale now, WoW in-game goodies revealed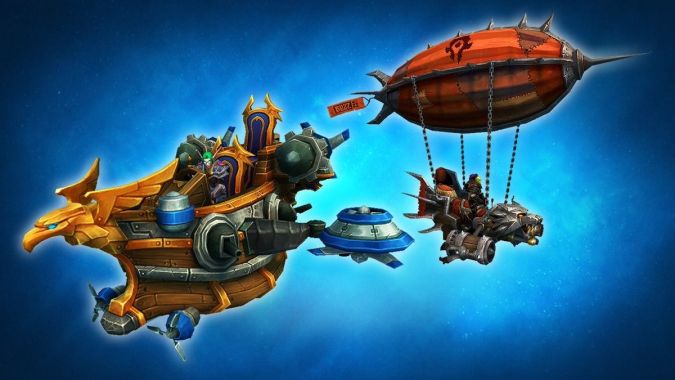 Ahead of the live "reveal stream" that's scheduled to happen later today, the BlizzCon 2017 Virtual Ticket appeared on the Blizzard Store. Even more exciting, its appearance slipped in the reveal of the in-game goodies attendees (virtual or live) will receive in World of Warcraft.
The in-game item players will be receiving is a faction-specific mount — though you don't have to choose only one –which marks the first mount reward since the first BlizzCon. The Stormwind Skychaser will be for Alliance players, while the Orgrimmar Interceptor will be for Horde.
Virtual Tickets can be purchased on the official store page, and will run you $39.99 (or €29.99) if you choose to buy. Don't forget, ticket-holders will also get the BlizzCon Goody Bag for $10 off the regular price, which may win over those on the fence. If that's not enough, these are all the other perks Virtual Ticket-holders will have:
Opening Ceremony (free for everyone)
Upgraded Viewing Experience (free for everyone)
All Esports Streams (free for everyone)
Live Coverage from ALL Stages
BlizzCon 2017 In-Game Goodies
BlizzCon All Access Channel
All On-Demand Replays
Weekly Pre-BlizzCon Videos
Outside of that, the remaining in-game goodies will likely be revealed in the coming weeks, but for now, it's really cool to see a mount reward for BlizzCon once again — pretty good-looking ones at that!