WoW
Sep 22, 2017 8:48 pm CT
Invasions just got a little less deadly in today's hotfixes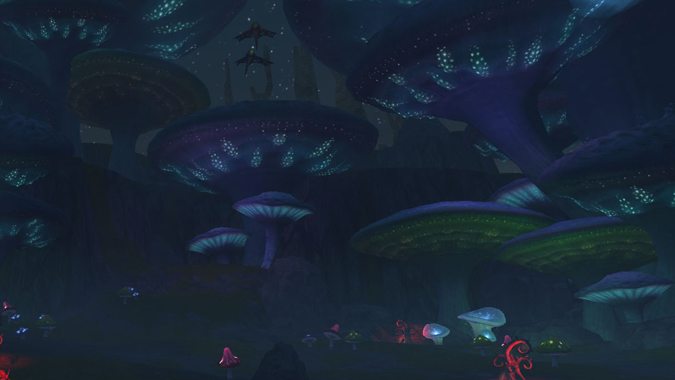 Blizzard decided to kick off the weekend in proper style with a very short list of hotfixes. Invasion Point: Naigtal just got a little easier to successfully navigate. The Crazed Corruptor's Shadow Bolt spell now deals "significantly less damage." While it does nothing for the dim lighting or the excessive amount of ground clutter in the zone, at least the trash mobs are less likely to kill you in three hits.
In addition to the Invasion adjustments, the hotfixes address a couple of bugs. Healing should now be scaling correctly in Brewfest's Corin Direbrew encounter. And for Warlocks bemoaning the lack of mid-flight flair, note that your Wrathsteeds should once again be leaving glowing hoofprints behind them while in flight. Read on for the full list of hotfixes below.
Hotfixes
Achievements
Fixed a bug that excluded certain repeatable Highmountain Clan chests from counting toward the Treasures of Highmountain Achievement.
Argus
Invasion Points

Crazed Corruptors' Shadow Bolt spell now deals significantly less damage.
Classes
Warlock

Wrathsteeds will once again leave glowing hoofprints while flying.
Event
Corin Direbrew

Healing should now scale properly with player level.