Permanent competitive play bans coming to Overwatch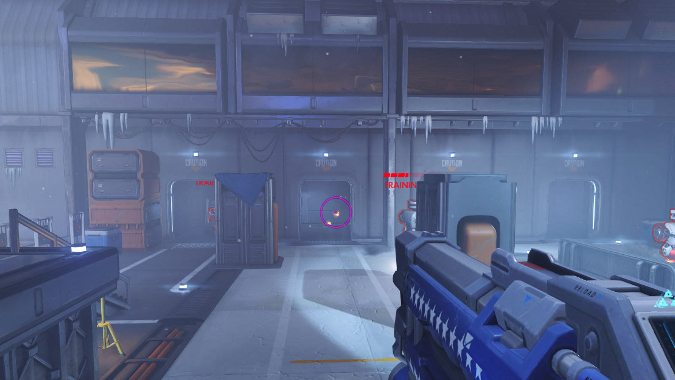 We've been hearing about Overwatch and the dev team's desire to curb toxic behavior for a while now. Blizzard has announced that the next step in that process is coming soon — permanent bans for Competitive Play.
The incoming system will work with seasonal bans for leaving, or being kicked from a match repeatedly and earning penalties. The usual ban system remains in effect, it's just expanded. Currently, if you get penalties for rage quitting and refusing to rejoin the match you dropped before it expires (as opposed to a disconnect) these penalties add up to longer and longer suspensions if you get enough of them. Once the suspensions get to the point where you can't play for the rest of the season, you will have this checked off on your account as a seasonal ban. If you get three such bans, you will be permanently banned from Competitive Play. The bans you acquire don't have to be consecutive, it's a cumulative total.
Note that unlike shorter bans, seasonal bans and permanent bans do not reset. Once your account has been flagged with a seasonal ban, it never fades or stops being there. Even if you behave yourself forever, you'll still have that one season ban on your account. You'll only need two more to be eligible for a permanent ban. And permanent bans never reset either. Once you've gotten yourself permanently banned there is no way back. A few penalties in a season can be reset — so if you occasionally disconnect, don't sweat it too much. But constantly dropping groups to the point where you get a season ban is a permanent black mark that can and will get you banned for life from Competitive Play.
Blizzard seems to be going for a point by point dismantling of various toxic behaviors rather than a single magic bullet here. What do you think? Will this help or do they need to focus on something else?
Over the last few months, we've made several changes to the game as part of our ongoing effort to build a better, more welcoming experience. These changes include increasing the severity of penalties for poor in-game behavior, adding a reporting system on PlayStation 4 and Xbox One, and piloting a program to notify players via email whenever their reports result in an action.
Next week, we're taking another step to help reduce unwelcome behavior by implementing permanent bans for Competitive Play. Starting Wednesday, September 27, any player who accumulates three or more seasonal bans may be permanently banned from Competitive Play, removing their ability to participate in any future matches in that mode.
Seasonal bans do not need to be consecutive to qualify for a permanent Competitive Play ban. For example, if a player earned seasonal bans in Seasons 2 and 4, and then earns another ban in Season 7, he or she will be eligible for a permanent ban from Competitive Play as soon as that third seasonal ban is issued. Additionally, neither seasonal bans nor permanent Competitive Play bans will decay or reset over time; once an account is permanently banned, it currently cannot return to good standing.
SEASONAL BAN REMINDER:
In Competitive Play, leaving early or being kicked for inactivity during a match will make you ineligible to join a new competitive game until the original match has been completed or cancelled. Players have the option to rejoin in-progress games; those who do not rejoin will receive a penalty. See below for details.
If you leave or are kicked for inactivity within the first minute of the game, the entire match will be canceled and you will receive a penalty. The remaining players will receive neither a penalty nor a loss.
If you leave or are kicked for inactivity after the one-minute mark, you will be given two minutes to reconnect or rejoin the match. If you return, the match will resume normally. If not, you will receive a penalty and the remaining players will be given the option to leave without receiving a penalty (though they will still receive a loss).
Repeated occurrences of leaving early or being kicked for inactivity during a match will lead to restrictions on future competitive matches. As these violations accumulate, access to Competitive Play will be locked for an increasing amount of time. Completing matches without incurring further penalties will eventually return the account to good standing; however, repeated violations can also result in a ban from Competitive Play for the current season—including the forfeiture of any seasonal rewards.
To learn more about our Code of Conduct, click here.