Ana and Volskaya go live with this week's free Hero rotation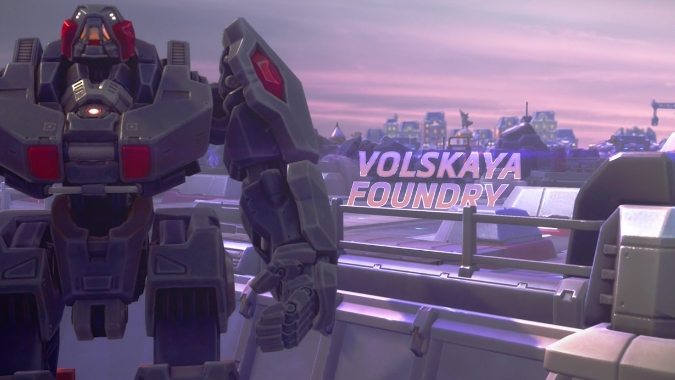 It's new hero week in Heroes of the Storm! Today Overwatch's Ana joins the hero ranks as a damage/healing hybrid who will feel familiar if you've played her in Overwatch. Alongside Ana, we'll get the Volskaya Foundry battleground, the Patchamari Mania event, some cool new skins, and a host of hero changes (in addition to last week's host of hero changes). Check out the PTR patch notes for all the details.
And, of course, there's a fresh Hero rotation, including a new Battleground rotation. See the latest below.
Hero rotation
Raynor
Muradin
Sonya
Nazeebo
Uther
Jaina
Tychus
Brightwing
Ragnaros
Tyrande
Gul'dan (Slot unlocked at Player Level 5)
Sgt. Hammer (Slot unlocked at Player Level 10)
D.Va (Slot unlocked at Player Level 15)
Rexxar (Slot unlocked at Player Level 20)
Battleground rotation
Battlefield of Eternity
Cursed Hollow
Dragon Shire
Haunted Mines
Infernal Shrines
Tomb of the Spider Queen
Towers of Doom
Volskaya Foundry
Warhead Junction
Hero sales
Cassia: 375 Gems
Zeratul: 375 Gems
Featured items
Pirate Queen Cassia skin
Golden Unraveler Zeratul skin
Azure Grimskull Nazeebo skin
Techno Super Sonya skin
Lurkablo skin
Amber Ghost Tracer skin
Pajamathur Abathur skin
Storm Wolf Rehgar skin
Marshal's Outrider mount
Verdant Magic Carpet mount
Weekly brawl