Introducing Hearthstone's latest hero, Nemsy Necrofizzle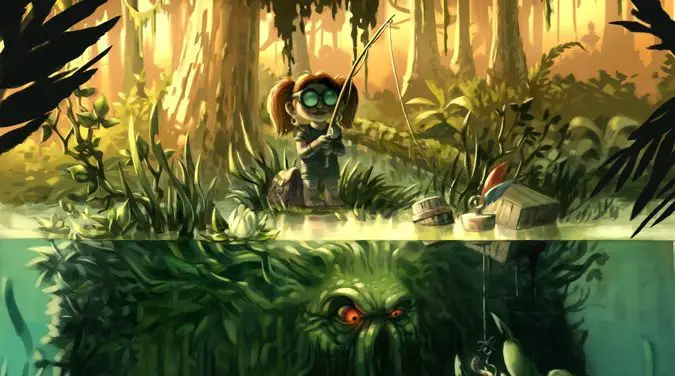 Hearthstone is getting a new alternate hero! Her name is Nemsy Necrofizzle, a Warlock.
The story of Nemsy is a tragic one. While out exploring the Sunken Temple within the Swamp of Sorrows in Azeroth, Nemsy was exposed to the mystical energies within the swamp which twisted her until she became the Warlock she is today. The proximity to the Dark Portal affected the energies in the air. This trifling Gnome started warping and turning the monsters within the swamp to suit her needs and her whims. Seriously, look at the art below. She's literally driving a Creeper around.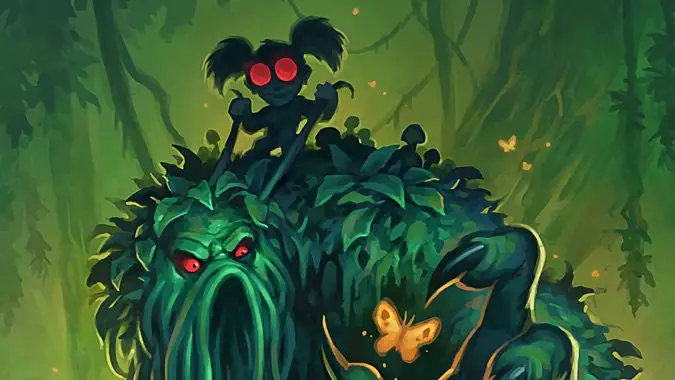 At least, that's what I'd like to think. I should leave the lore to Anne. Anyway, you can catch some of Nemsy's background if you examine Fen Creeper and Bog Creeper because you'll see her above them respectively. Do the Creepers have a name? Are there two of them or is it the same one?
How do you obtain her?
Nemsy will be available after October 17th at select Fireside Gatherings organized by established Hearthstone Taverns. I'm a Tavern host myself and I know what kind of hard work it can take to put together events, but if there isn't a Fireside Gathering near you, take the initiative and start one up. Your first Fireside may not be eligible for Nemsy but once your Tavern is in place, any Fireside events created after will offer Nemsy to your patrons.  Check out the Hearthstone Innkeepers site for additional resources.