Nova invades and Hallow's End continues in Heroes of the Storm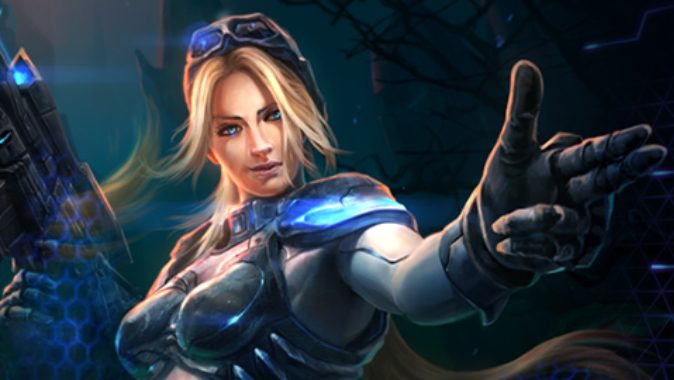 Last week saw a new patch with a new hero, a new event, a new battleground rotation, and plenty of other changes to Heroes of the Storm, which means this week is a relatively quiet one (probably). But that doesn't mean there's nothing to do in the Nexus: if you haven't already started, the ongoing Hallow's End event has plenty of rewards to collect. That means leveling up and brawling is what you'll want to do, as both will reward you with Hallow's End loot chests, packed with event portraits, sprays, skins, and mounts.
Then there's this week's brawl: Ghost Protocol, an all-Nova sniperfest. How can that not be great?
You'll find this week's full set of rotations below, so check 'em out and get playing, heroes.
Malfurion
Valla
Gazlowe
Johanna
Thrall
Dehaka
Lt. Morales
Leoric
Greymane
Li-Ming
Stukov (Slot unlocked at Player Level 5)
Chen (Slot unlocked at Player Level 10)
Genji (Slot unlocked at Player Level 15)
Medivh (Slot unlocked at Player Level 20)
Hero sales
Malthael: 375 Gems
Nazeebo: 250 Gems
Tyrael: 250 Gems
Featured items
Crimson Grave Warden Malthael skin
Weathered Hellflame Nazeebo skin
Legion Mistress Kerrigan skin
Teal Ronin Zeratul skin
Obsidian Sir Murkalot skin
Deputy Valla skin
Aquatic Insectoid Zagara skin
Shogun Artanis skin
Demonic Tyrael skin
Crimson Ringmaster's Pride mount
Heart Stone mount
Lucky Rainbow Unicorn mount
Battleground rotation
Cursed Hollow
Dragon Shire
Haunted Mines
Tomb of the Spider Queen
Towers of Doom
Volskaya Foundry
Sky Temple
Garden of Terror
Braxis Holdout
Weekly brawl