WoW
Nov 2, 2017 6:00 pm CT
Brew of the Month club returns to WoW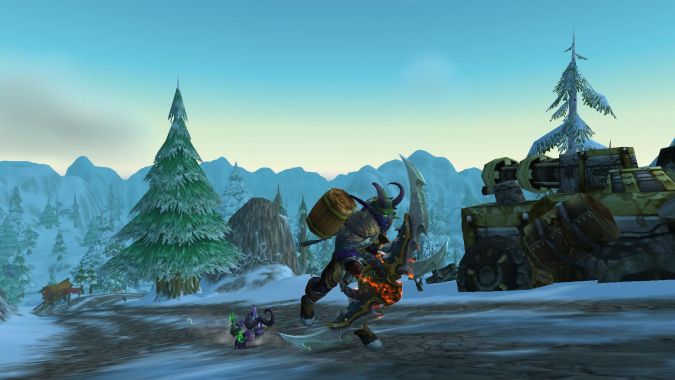 It seems that the Brew of the Month club has finally returned. Long absent from World of Warcraft, its return has not been without issues. However, if you've been a member and haven't received any mail for a while it's time to check your mailbox. According to the ingame mail, this month's brew flavor is Bartlett's Bitter Brew, understandable considering the wild ride Legion has been for everyone on Azeroth.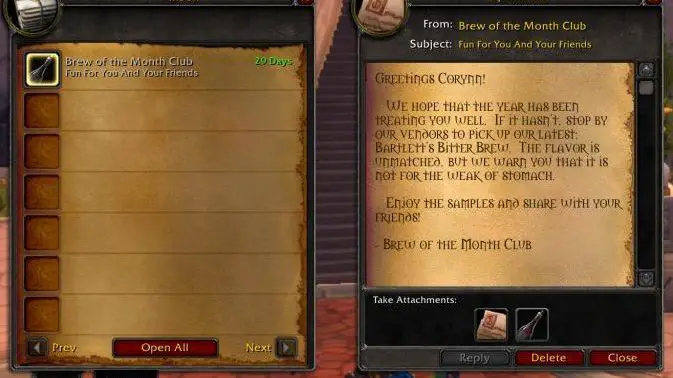 I'm still not sure where the Brew of the Month club went for the time it was missing. I've seen reports of people not getting their BotM mails since the launch of Legion. But wherever it's been, it appears to be back now. That means it might have been a bug caused by something in the Legion launch, or perhaps even caused by a bug fix to a previous problem with the club. Or even something wholly unrelated — World of Warcraft is a big game full of code. Things can sometimes trip over each other in strange ways.
Whatever the circumstances, the Brew of the Month club is once again delivering beer to its subscribers in WoW. The Dwarves and Pandaren can put down those torches and pitchforks they were totally going to get around to using to storm their headquarters now that Brewfest is over and they've finally recovered from that.
If you're a Brew of the Month club member in WoW, have you noticed the return of your beer? How long has it been since you last received beer in your mailbox? Did you unsub at some point or have you just been waiting patiently for your suds? I'm deathly curious if there's a story behind the sudden disappearance and equally sudden reappearance of this yeasty tradition. Whatever the cause, it seems to be back now.