BlizzCon 2017: Overwatch adds new map and support hero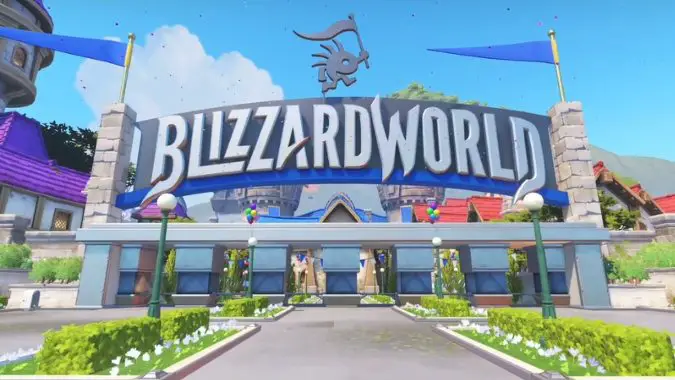 When Jeff "Jeff from the Overwatch team" Kaplan started waxing lyrical about California during the opening ceremony at BlizzCon 2017, I wasn't quite sure where he was going with it. Then he started talking about how great a certain theme park in California is. So, the natural next step is, of course Blizzneyland.
The new map, called Blizzard World, is a theme park where the theme in question is Blizzard games. There's everything from Snaxxramas to the Gates of Stormwind, The Nexus Experience to Pylon Terrace. There's also a Heroes of the Storm-themed arcade. Kaplan described the map as a mix of the Assault and Payload rule sets. He also noted that most people may not be familiar with what a payload is and directed the crowd to ask the nearest Zenyatta main.
Jeff wasn't done there. There was a new hero to debut!
Moira is a new support hero. Jeff noted that she has ties to both Blackwatch and Talon, and that additional details will be forthcoming at the upcoming Overwatch panel. Her Hero page is already live, for more details. It looks like she uses beams like Symmetra and bouncing orb projectiles, and they'll both heal and deal damage. Jeff said that, if you don't know how to spell Moira, you'll learn soon that it only has four letters: OPAF.
If you don't have the Virtual Ticket, you'll want to tune in to our liveblog of the Overwatch: What's Next panel later today for more info.