Check out Alexstrasza in all her glory in latest Heroes spotlight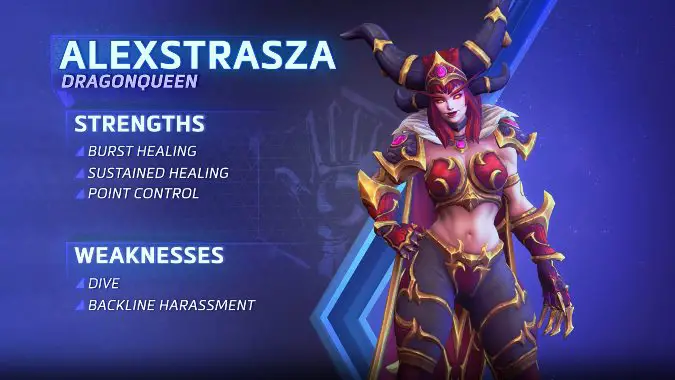 At BlizzCon 2017, Heroes of the Storm announced Hanzo and Alexstrasza as the next additions to the game's roster. Today, Heroes of the Storm released its Alexstrasza hero spotlight, presenting her abilities and playstyle in a clear format.
Based on this spotlight, Alexstrasza seems like she'll be one of the game's more difficult-to-play support characters. Keeping an eye on your teammates' health and your own positioning can often be difficult to do all on its own — but Alexstrasza's healing output is based on her own health, too. Poke damage will chip away at her ability to effectively heal her teammates, and if someone decides to dive her, it doesn't appear she has many ways to escape without using her ultimate — assuming you've chosen that ultimate at all.
That said, in a double support team composition, one of your support characters could keep Alexstrasza topped off while Alexstrasza takes care of the rest of the team. Double support is already a popular way to draft a team, so Alexstrasza might fit in just fine.