WoW
Nov 4, 2017 2:29 pm CT
Del Rey Books reveals the cover to Before the Storm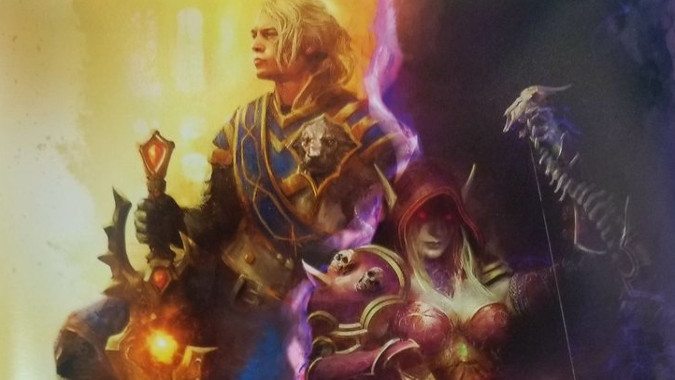 If the reveal of Battle for Azeroth has you salivating for the novel Before the Storm, and the recent preview from this year's BlizzCon didn't do much to sate your booklust, don't look to me for help. Because I am here to tantalize you with this — the cover to Before the Storm.
Before the #BattleforAzeroth The next epic tale in the World of Warcraft by @ChristieGolden #BeforetheStorm pic.twitter.com/u0dgpToQxw

— Del Rey Books (@DelReyBooks) November 3, 2017
Del Rey Books has tweeted this cover image, which if you've seen the trailer for Battle for Azeroth, features the two big characters from that trailer. Anduin Wrynn and Sylvanas Windrunner, the de factor leaders of the Alliance and the Horde, and the collision course that their respective factions are on. Written by Christie Golden, who did excellent work with both Anduin and Sylvanas in War Crimes, so I'm very excited — this book will be amazing.
Quite frankly that's some spectacular art and I really like the contrasts of it — how you've got Anduin as a shining beacon and Sylvanas as a dark, brooding figure literally seething with languid menace. We don't know yet what's going to happen in the book — the preview chapter sets up some conflicts, but the exact way those conflicts lead to the events of Battle for Azeroth are as yet undetermined. It's shaping up to be a huge story and I'm glad to see the cover, because it means I'm hopeful we'll have the book in our hands soon.