Before the Storm sample chapter up on Wowhead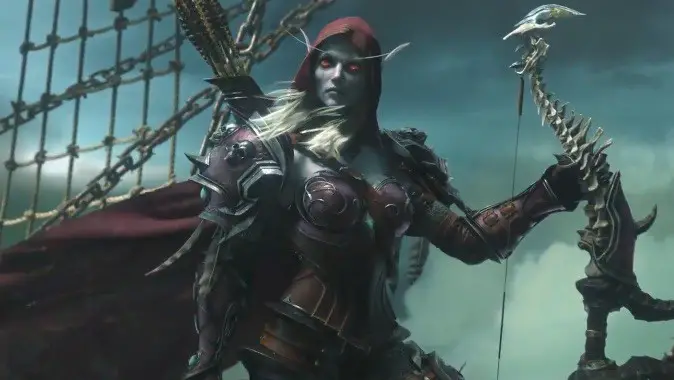 If you're a lore fiend, or just play one on the internet, you may well be wondering what's coming next for the Alliance and Horde. It turns out the 2017 BlizzCon goodie bag has one more bonus for people — it includes a sample chapter of Christie Golden's upcoming novel Before the Storm.  Wowhead has the entirety of the prologue available for viewing.
If it needs to be said, there are heavy spoilers in this post.
The sample chapter reveals a few important things. One, that stuff is up in Silithus, which isn't much of a surprise. Two, that the Forsaken aren't all happy with Sylvanas' tenure as Warchief. Some of them have formed an organized group called the Desolate Council while she was away. Members of that council appear to disagree with the idea of Sylvanas bringing immortality to her Forsaken followers. It seems some among the Forsaken don't want to live forever.
We also get a scene between Sylvanas and Nathanos Marris, which definitely confirms previous stories about their past and current relationship. It's Nathanos who points out that not all is happy in Undercity to Sylvanas. We also get a hint of dissatisfaction from Varok Saurfang and Baine Bloodhoof. It seems Sylvanas would prefer to spend her time in Undercity, placing her in a kind of no win situation. The Forsaken feel abandoned by Sylvanas' focus on Orgrimmar and her role as Warchief. Other members of the Horde feel that Sylvanas needs to rule more as Warchief for all. They think she's been too focused on the Forsaken.
We also get to see a victory parade for the Horde military returning from the defeat of the Legion. It seems like the Horde is taking more credit than I'd actually give them for that, but that's not the real issue. What we discover is that Sylvanas has no intention of letting the Horde rest. She has her sights set on a new war, and it's a doozy.
Head over to Wowhead to read the sample prologue in full.